In general, if you make sure your blog has valuable information and that information is accessible for search engines to find and organize, you should expect higher rankings. And higher rankings should translate into traffic to your site.
While there are many potential causes of lack of blog traffic, these are the 6 most likely reasons why your blog gets no traffic. In no particular order.

1. Your Keyword Research Strategy is Poor or Nonexistent
Keyword research is a critical (Search Engine Optimization) SEO task and the first step to plan the direction of your content. Without good keyword research, it is like throwing darts without practicing. You may hit the bullseye once, but you won't win the game.
Before you get too deep into website building, you should first think about the topic of your website. I recommend reading the How to Find Niches post.
In general, each blog post you write should be targeting one keyword.
Why?
Because if you want to have a chance to rank in Google (Bing and Yahoo), you need to be able to know how competitive the keyword and what kind and how much content you need to write. When you are a new blogger or your website has no authority, it is tough to rank for competitive keywords.
Your best strategy when you are new is to target low, competitive keywords. Here is an excellent guide to help with your keyword research strategy and understand what your audience wants to find.
2. Your On-Page Search Engine Optimization (SEO) is Insufficient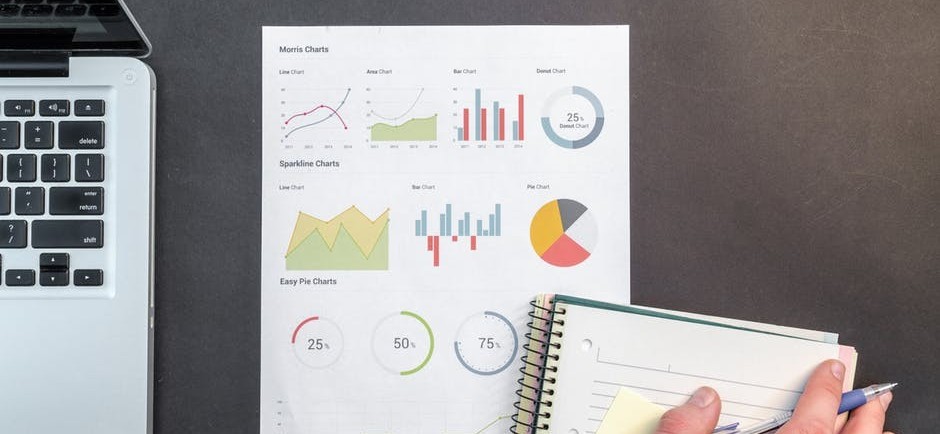 Another essential aspect of search engine optimization is on-page SEO.
When you optimize the content and the HTML code of your blog post, you have a much better chance to rank higher on search engines for a well-targeted keyword.
On-page SEO is one of those vital SEO tasks that is often overlooked even though it doesn't take much time to implement.
Brian Dean, well-respected SEO guru and founder of Backlinko, published Google's 200 Ranking Factors: The Complete List (2019)
These are some of the most important On-page SEO factors listed there that you should consider before you publish a blog post:
Use short URLs: Brian notes that several industry studies have found that short URLs tend to rank better. Ideally, no more than 60 characters.
Include the targeted keyword in the URL: Ideally, the keyword should be in the URL.
Include the targeted keyword in your title tag: This is not as important as it used to be, but it remains an important factor.
Include numbers, parentheses, and/or brackets in your title tag: This is another golden nugget Brian uncovered. Adding numbers increase click-through rate (ctr) as much as 36%. And adding parentheses or brackets increase ctr as much as 38%. How can you implement this? For example, instead of saying, "You should stop eating bread," your title tag could be "7 reasons why you should stop eating bread" or "Why you should stop eating bread? [A guide to feeling better]". You could go further and use both, numbers and brackets/parentheses, resulting in this title: "7 reasons why you should stop eating bread [A guide to feeling better]", which in theory it may increase the ctr.
Include the targeted keyword in the description tag: This is not a direct ranking signal for Google, but when the keyword appears in the description tag, it is more likely to be clicked, and it should improve the click-through rate, which is a key ranking factor.
Write longer Content blog post: I am not talking about adding irrelevant content until you reach a target word count. The expectation is that longer posts cover the topic more thoroughly. Remember, if you are sacrificing quality for quantity, you are doing it wrong.
Include a Table of Contents (when it makes sense): In some instances, using a linked table of contents can help your reader and Google better understand your page's content.
Include bullets and number lists (when it makes sense): Also, in some instances, number lists and bullets make it easier to read your content, especially when the content is read in mobile devices.
Add external links when appropriate: Citing references and sources, like research papers do, may be considered a sign of quality. It is also logical. If you are presenting facts, and you are not an authority on the topic, you don't expect people to believe you. So, it is best to cite the source of that information.
Add internal links when appropriate: Google sees a page that receives internal links as significant relative to other pages.
Include multimedia in your posts: Images, videos, and other multimedia elements may act as a content quality signal. It also makes reading the content more comfortable and pleasant.
I know these are a lot of things to consider and implement. But even implementing some of them is better than none.
It wouldn't hurt to have a checklist handy when you write your post.
That's what I do.
SEO is like a good investment. When done right, it yields results, but it takes time, which takes me to my next point.
3. It is Too Early to Get Traffic
Most new bloggers have unrealistic expectations about how soon they should get traffic. As a result, they tend to give up too early.
Even when your SEO strategy and practice is good, it could take many months to get noticed in the search engines.
Some sources out there tell you that typically, websites can see results after SEO efforts in 4 to 6 months.
I want to clarify this point to avoid unrealistic expectations. Based on a study completed by ahrefs, these results are not typical.
Let me explain.
The study shows that almost 95% of newly published pages don't get to the Top10 (that is the 1st page of Google) within a year.
The other 5% that manage to get there, do it in about 2-6 months.
So, the vast majority of web pages will not reach the 1st page of Google within 12 months.
Unless you are part of that 5% who have implemented good SEO, you won't see results within a year.
What is the lesson here? If you are willing to work hard and realize that blogging is not a sprint; it's a marathon; you'll be OK.
So, don't beat yourself up if you don't see the results you want yet. Keep learning and troubleshoot individual issues one at a time until you get the results you want.
Here are some other important reasons why you may not be getting traffic to your blog.
4. The Content of Your Blog is Low Quality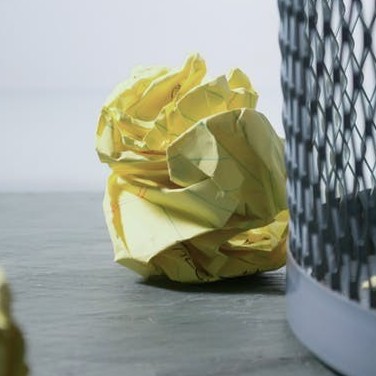 Only in the United States, there are over 31 million bloggers (source: statista.com). You are one of them. To have a chance to rank in Google (Bing and Yahoo), the post you write today needs to be better than or at least as good as the ones already written for the same topic.
When it comes to the blogging world, high quality doesn't necessarily mean formal or even professional unless your type of audience expects formal or professional writing.
What is important is to understand your audience and give them what they want in the format they like. If you can entertain them while you inform them, you have the edge over those who only inform them.
I don't mean that you need to be a comedian unless you want to be a comedian. Ultimately, you just have to figure out the best way to reach your audience.
And this takes time.
Next up, we need to talk about quantity.
5. You Don't Blog Consistently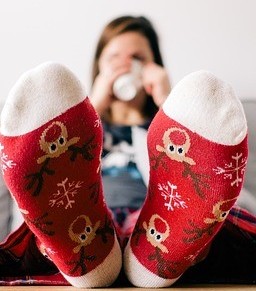 You are probably thinking that no one is going to tell you how often you should blog. And you are right. You may have started blogging, hoping you can leave or because you left a 9-to-5 grind.
If someone tells you that you need to blog every day and you are miserable about it, why would you do it? You may as well go back to your 9-to-5 job.
There is no consensus out there as to how often you should blog. But it turns out that to be a successful blogger, you don't have to blog every day.
Regardless of how often you decide to blog, most expert bloggers agree that you should blog consistently. If you already have an audience and you write a blog post, say, once a week, then they probably expect you to publish every week. If you stop blogging for a month, they are going to wonder what it's going on. And if you don't have a good answer, they may leave you.
If you are a new blogger, you don't have that problem because no one is reading your blog yet, but eventually, your audience will expect a blog post at a particular frequency.
So, decide how often you want to blog and stick with it.
One more important reason…
6. You are not Promoting Your Content
If you only rely on organic search traffic, you may not be able to generate the results you are looking for in the long run, or the results may take too long.
As Neil Patel said, as important as SEO is, you shouldn't rely on SEO alone. Why?
Because even with a team of SEO experts, there is no guarantee that you will rank #1 on Google.
In this video, he shares 7 traffic sources for marketing your website. Some of those include answering questions on Quora, Reddit, and participate in Facebook groups and other forums. Also, sharing your content on Linkedin.
Jon Morrow from SmartBlogger.com strongly recommends building an email list. He believes you should spend just as much time promoting your posts as you do writing them until you get to 10,000 subscribers. He also recommends to reach out to influencers and ask them to share your content.
The more of these recommendations you implement, the better chance you'll have to rank your post.
===>I would love to hear any questions or comments you have. Please drop questions or comments below.
Happy blogging!
---
The Wealthy Affiliate Community
I wanted to let you know that I am part of a growing community of over 1.7 million people – Wealthy Affiliate.
Everyone in that community has a hobby or something that gets him/her excited and motivated. We are all there to help each other pursue our dreams. I was very surprised when I joined how friendly everyone was.
Sometimes, it only takes one idea to create a successful business online. The only thing we need is the right support system.
You can join Wealthy Affiliate for free. It takes little time to build a beautiful looking, mobile, and revenue ready website. You are welcome to start this journey with me by signing up for the free starter membership.