You can make money with the EasyShift app, from $8 to $12 an hour. If you are interested in a new gig to make additional money, you may be considering the EasyShift app.

Initially, I rated EasyShift 1 star out of 5 stars because many pictures are typically required to take with most assignments. After many hours working with all this type of apps, I have changed my mind about EasyShift. I now believe that some EasyShift jobs are as good or even better than those you'll find with Field Agent, Observa, or Gigwalk.
About Trax, the Company Behind EasyShift
EasyShift is an app made by Quri, which is a company established in 2009. Quri has been described as a retail intelligence company providing real-time visibility into the performance of products and promotions in retail stores.
Quri was acquired by Trax in 2018. Trax CEO, Bar-El has said that Quri, which leverages crowdsourcing, will enable Trax to reach more stores and offer more services to its customers.
Transform the Health of Every Retail Shelf –In this video, the company argues that continuously digitizing the physical shelf will be a key enabler for the next wave of retail transformation.
By doing this, every brand and retailer will have continuous visibility to every product on every shelf across their entire store universe through a unified platform.
Is EasyShift Legit?
I have completed severl jobs with EasyShift and have received payment via Paypal, so I have no doubt, EasyShift is a legit company. EasyShift has over 10 years of history in the industry.
Mobile vs. Desktop or Laptop Task Completion
The only way you can make money with EasyShift is by using your smartphone app. You will capture all the pictures and information requested and submit the job, all with your smartphone. You can get the app on Google Play or download it on the Apple App Store.

How Can You Sign up for EasyShift?
Based on EasyShift Terms of Service revised on October 7, 2016, to sign up/sign in to EasyShift, you have to be at least 18 years old. For certain shifts, you must be at least 21 years old. I didn't see specific country restriction other than the following:
"You represent and warrant that (i) you are not located in a country that is subject to a U.S. Government embargo, or that has been designated by the U.S. Government as a "terrorist supporting" country; and (ii) you are not listed on any U.S. Government list of prohibited or restricted parties."
In addition, you will need to meet the following device requirements:
You are using a device Supported by EasyShift.
For a list of supported devices. See this FAQ Page: Supported Devices

A Phone number must be associated with the Supported Device you are using.
Without a phone number, we will not be able to verify your account.

Your device must have the capability to receive text messages sent to the phone number associated with your EasyShift account. If you are unable to receive text messages, you will not be able to receive a pin to verify your account.
What Type of jobs Can you do with EasyShift?
With EasyShift, the main task you will be doing is taking pictures of store shelves. The typical assignment asks you to capture all items in several product categories, such as milk, carbonated drinks, water, etc.
To accomplish this and get paid, you will have to take a lot of pictures and follow detailed instructions on how to take the pictures.

For example, I accepted an assignment to capture all water, cat litter, and pet food items of a big supermarket. I had to take probably over 50 pictures to capture all the items. It took me over one hour and got paid $8.30.
I don't have a problem with the pay because that's typical for this type of gig, but I have a big issue with the amount of pictures required.

It was tough to complete the shift because the aisles were busy, either with employees restocking items or customers buying items. And the pictures cannot have people in them. So, I had to go back and forth between aisles waiting for the right moment to take each picture.
Moving back and forth from aisle to aisle was bad, but what was really hard was to be not conspicuous.
Imagine taking pictures of every single section of the isle, even being the best actor, people are going to know you are taking pictures and of course there are cameras all over the store.
As bad as that experience was, I think it could have been much worse if I had completed my first assignment.
I was supposed to complete one of these jobs in a gas station. I arrived at the gas station, and let's just say that I wouldn't have gone inside even as a customer. I read the instructions of the job while I was in the car out of curiosity.
I had to take pictures of all beverages, hot and cold, from left to right. For the beverages inside coolers, I have to open the door, prompting the door open, presumably with my foot, and take a picture.
You don't think the owner (employee) of that gas station is going to approach me and ask me what I am doing. Anyhow, I abandoned the shift, and I wonder who did it and how it went.
I find it very telling that under the FAQ, what to do when A Staff Member Asked Me to Stop/Leave the Store, it says that each Shifter is permitted to submit 3 Kick Out Claims within the span of 4 weeks. So, I guess they expect you to be kicked out of stores often.
Taking pictures is a very typical task for similar apps, such as Field Agent. But you rarely have to take more than five pictures, which I consider acceptable.
---
UPDATE OCTOBER 16, 2020
I haven't changed my mind about these two jobs I initially completed. They were tough and probably unreasonable, but after months of working with this and the other apps, I have learned to not underestimate EasyShift. They have many gigs that I don't want to do, but they also have others that are as good or as bad as what you get with Field Agent or Observa.
I now believe that the best strategy is to learn to recognize the better gigs from each app and avoid the very bad gigs. You will be able to recognize them with experience.
---
I was very curious to find out how the company benefits from taking so many pictures of store aisles. I found the answer in this video from the CEO of Trax, Joel Bar-El.
If you forward the video to minute 4:27, the CEO explains that the company has two main products:
One for manufactures using a mobile device where images are then translated into digital data (this is why EasyShift makes us take so many pictures)
Another one for retailers using small tiny cameras on the shelves.
How Much can you Make with EasyShift?
I have completed almost 20 gigs with EasyShift, and based on those jobs, I'd say you can make from $10 to $15 per hour of work. This assumes you are already in the store when you accept the assignment.
How do you get Paid?
Payments are only issued through PayPal and cannot be issued in any alternative method. To receive payment, you will need to have a PayPal account. Once your Shift is approved, you can expect to be paid within about 48 hours.
It doesn't seem to be a minimum cash-out payment amount. If you complete a shift and is approved, you should get paid.
In my experience, the payments are timely. I completed a shift on 1/26/2020, which was approved on 1/27/2020 and paid on 1/29/2020.
Does EasyShift Have an Affiliate Program?
As of my review, EasyShift does not offer an affiliate program. Please let me know in the comments below if you believe they have an affiliate program.
What Other People Are Saying About EasyShift
The EasyShift app rating in the App Store is 2.4 out of 5 stars. Significantly lower than similar apps like Field Agent (4.8), Gigwalk (4.6), or Observa (4.3).
In this video, Mr. Hegearl explains why EasyShift is not for him.
In this video, Liz provides examples of her frustration with EasyShift.
But I need to be fair with my review. Not everyone has a negative opinion of EasyShift. This video from the Whittington Family shows that some people are enjoying working with EasyShift.
My Experience with EasyShift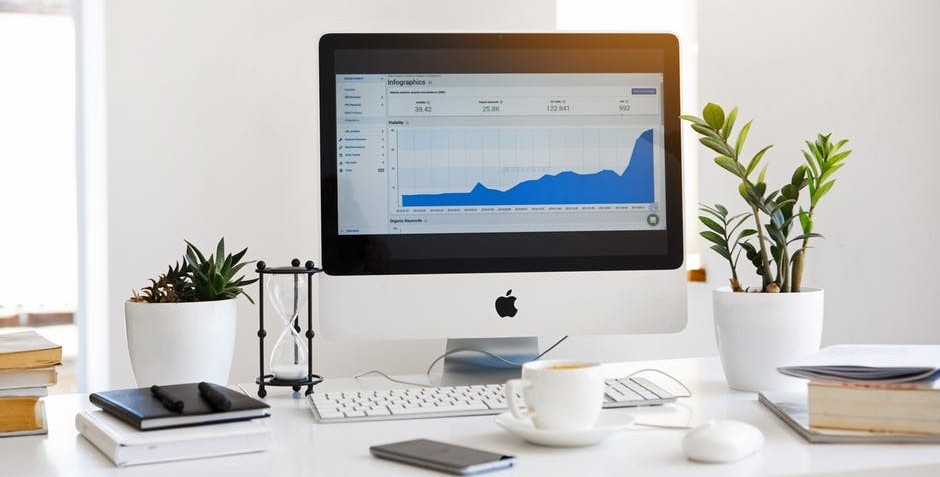 How Much Money Have I Made With EasyShift?
I have made $517.55 with EasyShift. This screenshot below is proof of my current earnings. I will update this section if earnings increase. [Updated March 31, 2021]
Every blog post I write is based on many hours of research. I also like to test every side hustle I review when possible. You may also want to see how much money I have made from the beginning. And may also want to take a look at the quarterly income reports.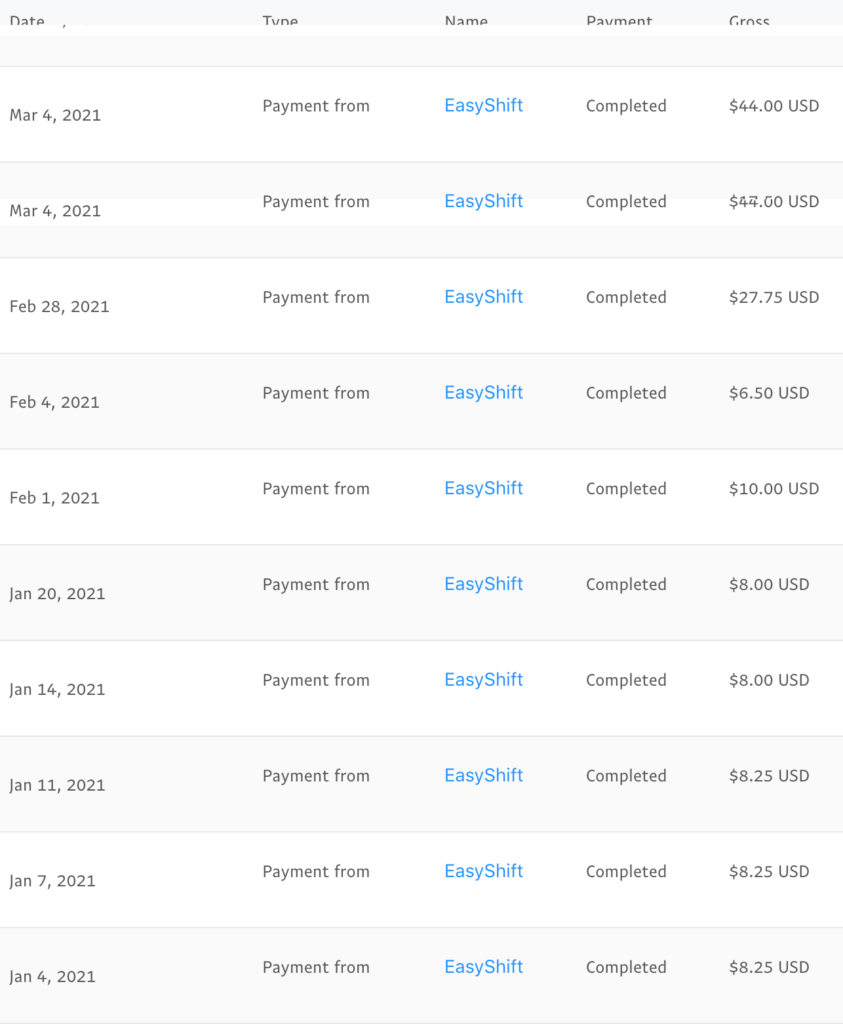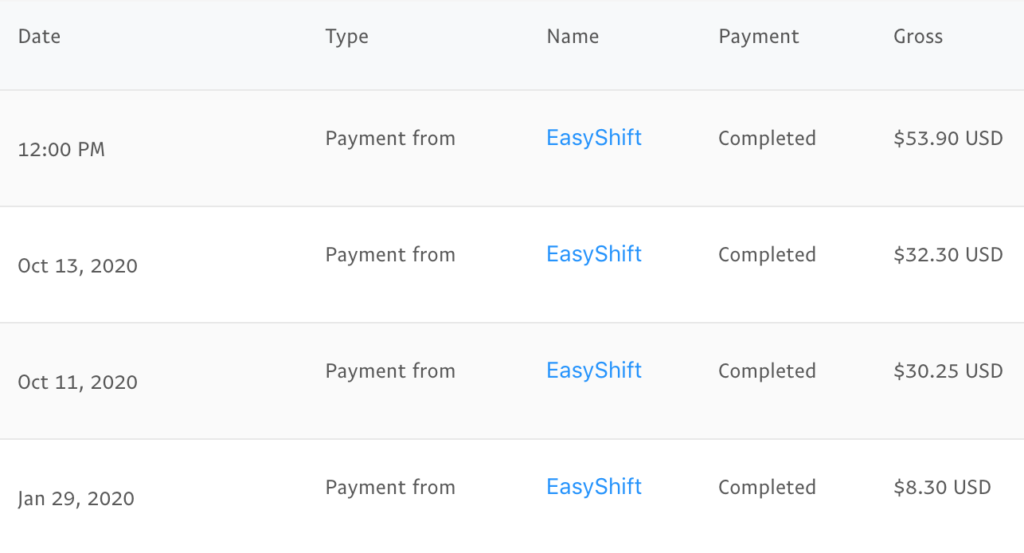 Ratings and Conclusion
| | | | | | |
| --- | --- | --- | --- | --- | --- |
| Overall Rating for EasyShift | ★ | ★ | ★ | ★ | – |
With EasyShift, you should be able to earn as much as you would make per hour of work with comparable apps, such as Field Agent, Observa, and Gigwalk.
This assumes you are fast and good taking many pictures. With all these apps, how much you make per hour depends on whether you are already in the store or are near the store when you accept the job.

However, the main drawback of EasyShift is that the type of work you have to do almost always involves taking many pictures to get paid. But once you become experienced, you be able to recognize the jobs that are more reasonable and complete them as needed.
Taking many pictures can be physically and mentally tiresome because it is tough to be incognito and act as a secret shopper, but if you pace yourself, you can learn to take advantage of some of the jobs offered by EasyShift. Because of the many jobs typically available on the app, the decent pay, my overall rating for this app is 4 star out of 5.
👍 PROS
➤ Low cash-out payment amount
➤ Cash payments available
➤ Fair compensation (up to $15 per hour)
👎 CONS
➤ The job requires taking too many pictures per assignment
➤ No referral program available

---

My #1 recommendation is Wealthy Affiliate. I joined Wealthy Affiliate in September 2019, and I'm thrilled that I made that decision.
As a beginner entrepreneur, it is hard not to get distracted with multiple priorities. The Online Entrepreneur Certification offered by Wealthy Affiliate makes you stay focus by taking you step by step through a total of 50 lessons as you complete your website within your chosen niche.
Let me assure you that Wealthy Affiliate is not a shady online program. I would not be a member of a scam and would not recommend it if I thought it was not legit.
---
📖 Please leave a comment below and let me know what you think.