If you are a frequent visitor of Finance Notebook, you know that I am on the lookout for opportunities that give you decent money per hour of your time. Inboxdollars is a popular platform, but unfortunately, you are likely to earn less than $2 per hour of your time.

This post will go over my experience with InboxDollars and contrast it with what other people say on the internet.
What is InboxDollars?
InboxDollars defines itself as "a fun rewards club that pays you real cash for the everyday things you do online."
The company's website notes that since 2000, "InboxDollars has paid over $59 Million in cash rewards to its' members for doing everyday online activities like reading emails, taking online surveys, playing games, and watching videos and watching TV."
In May 2019, InboxDollars was acquired by Prodege, which is the parent company of multiple online consumer-rewards platforms, including Swagbucks.
InboxDollars Company video-The Online Rewards Club that Pays
How Can You Sign up for InboxDollars?
InboxDollars welcomes all individuals living within the United States (50 States). I haven't found evidence that you can signup if you leave outside the USA.
Individuals must be 18 years of age or older to join.
To signup, go the signup page, enter your email and a password.
After your account has been created, you will be directed to the Member Account page from the login page. Then go to your email box and click the "activation" link. If you are having problems, go to the How Can I Activate My NEW Account? for more information.
Ways to Earn Rewards and Potential Earnings with InboxDollars
InboxDollars starts by giving you a generous $5 bonus to sign up, but then they screw it up by asking you to wait until you earn $30 to cash out. These are the ways you can make money with InboxDollars.
Completing Surveys
Completing online surveys is the main way you can earn rewards with InboxDollars. The type of surveys you may encounter depends on the need of requesters and your profile.
If you have completed Swagbucks surveys, then InboxDollars surveys will look familiar. In fact, since it was acquired by Prodege, who also owns Swagbucks, you will often be redirected to a Swagbuck survey.
So, how much money can you make taking surveys with InboxDollars?
Let's take a look at my current Cash Surveys offers on my dashboard: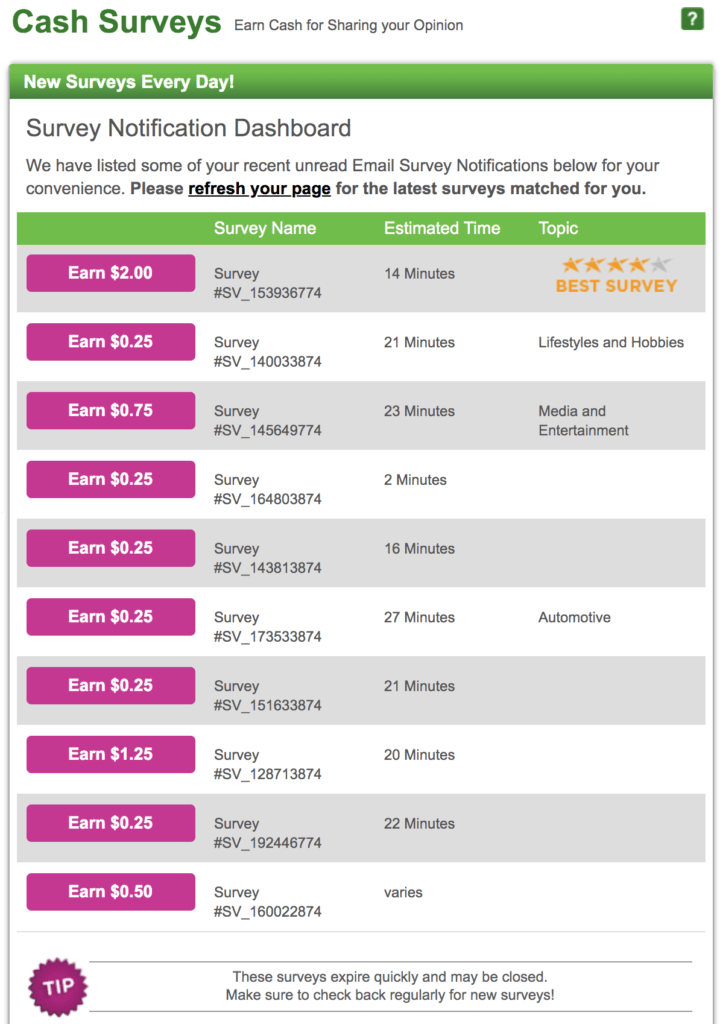 I entered these Cash Surveys amounts above into a table to calculate the hourly rate.
Based on the table below, if I am approved for every single survey, and I complete them in the time InboxDollars estimated (both things are rare), I would make $1.99 per hour at best, which is not an acceptable hourly rate in my opinion.
Even for this type of task, I think we should try to make the US Federal minimum wage of $7.25 per hour.
| | | |
| --- | --- | --- |
| Payment | Time to complete (minutes) | Earnings Per Hour |
| 2 | 14 | $8.57 |
| 0.25 | 21 | $0.71 |
| 0.75 | 23 | $1.96 |
| 0.25 | 2 | $7.50 |
| 0.25 | 16 | $0.94 |
| 0.25 | 27 | $0.56 |
| 0.25 | 21 | $0.71 |
| 1.25 | 20 | $3.75 |
| 0.25 | 22 | $0.68 |
| Total Payment: 5.5 | Total Minutes: 166 | Earnings per Hour: $1.99 |
Watching Videos
Companies want consumers to watch videos of their content. Essentially these are sophisticated TV commercials. The company will pay money to InboxDollars and InboxDollars will pay you a portion. A very small portion.
How small? You ask. To test it I clicked on the Daily Financial Update below and watched 4 videos, each took 35 seconds and I earned 1 cent for all of them.
Not too bad, you may say.
But how much did I make per hour? Since it took me 2 minutes and 33 seconds to earn 1 cent, I would make 26 cents an hour–an utter waste of time.
But if you like watching those videos, but all means watch them, but as entertainment, not a way to make extra money.

Playing Games
I read somewhere online that some of the games are fun, but unless you enjoy them please do something else with your time, because you will make about the same as watching videos.
Clipping Coupons
With InboxDollars you have access to free coupons for groceries, home, beauty and more. Just like any other coupon out there, when you use them you can save money an you, apparently also earn cashback in your account for every coupon you redeem.
I don't like clipping coupons, but I have tried getting money back by scanning receipts while spending very little time.
Shopping Online
I haven't tried this, but it's not original. According to InboxDollars, you may "earn cashback while you shop online, get free samples and discounts from top brands."
Reading E-mails
This is like telling InboxDollars, Yes! I like spam if you pay me a few cents.
A Clear Alternative to InboxDollars
I want you to know that there are better alternatives out there. For example Prolific.
The comparison is mind blogging.
This survey below that I completed two days ago had an hourly rate of £12.09/hour, which is about $15.23/hour, given today's exchange rate for a British pound of 1.26. Compare that to maybe $2/hour with InboxDollars.
Not every survey pays this much, but I have never seen a survey paying $2 per hour.
You may be thinking, How can I trust you? You probably get a commission from Prolific.
I don't.
No one does because Prolific doesn't have an affiliate program. And this is why you don't see Prolific promoted much out there. Instead, you get a lot of blogs promoting InboxDollars and Swagbucks because they both have generous affiliate programs.
It's a little sad if you ask me. I am an entrepreneur and I am in it for profit, but I will not promote something I don't believe in.

Does InboxDollars Have an Affiliate Program?
InboxDollars has a very lucrative affiliate program: 30% Lifetime Earnings. It is no wonder bloggers promote them even if they don't believe in it.
My Experience with InboxDollars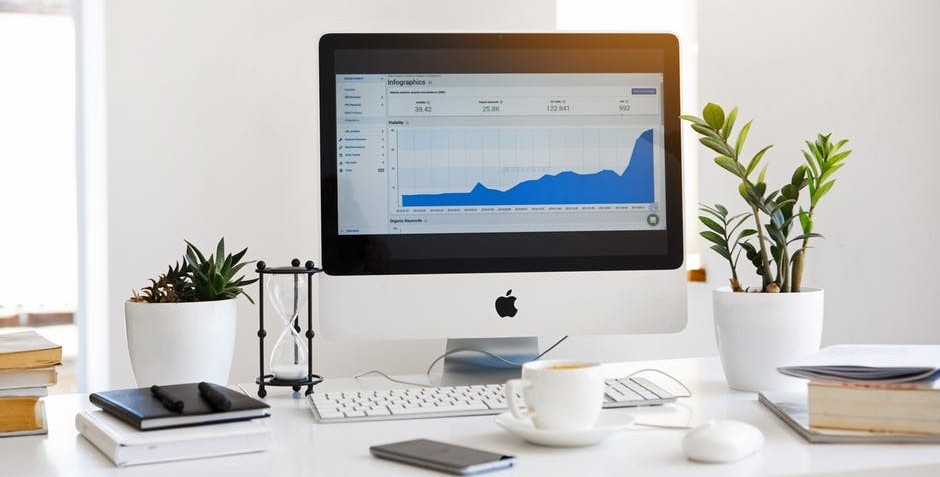 How Much Money Have I Made With InboxDollars?
I have made $7.79 with InboxDollars. This screenshot below is proof of my current earnings. I will update this section if earnings increase. [Updated October 1, 2020]
Every blog post I write is based on many hours of research. I also like to test every side hustle I review when possible. You may also want to see how much money I have made from the beginning. And may also want to take a look at the quarterly income reports.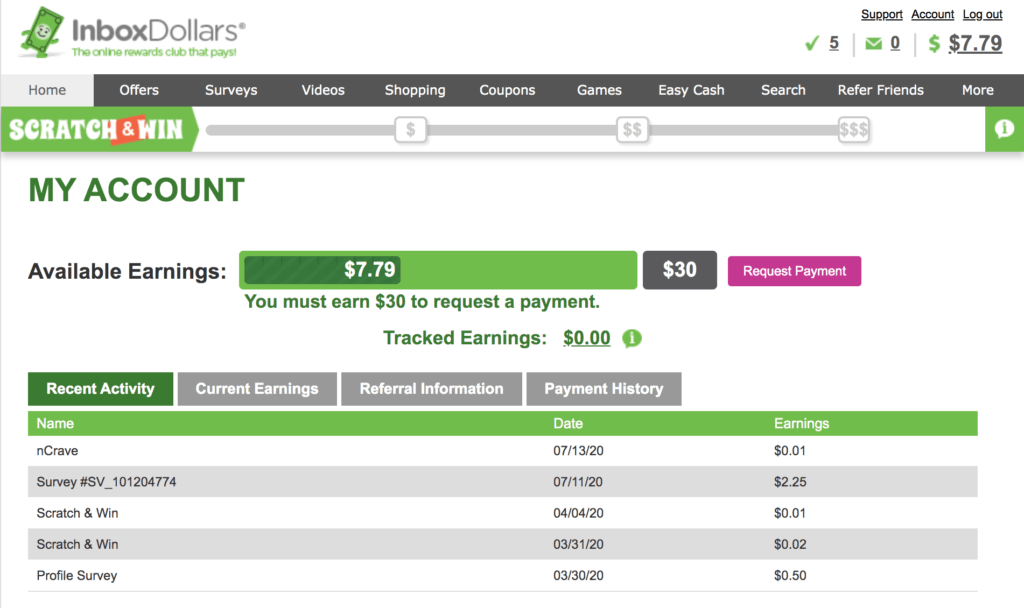 Video Summary of InboxDollars
Let's wrap up with a quick summary video I have created. If you like this video, consider subscribing to the Finance Notebook Youtube Channel.
Ratings and Conclusion
| | | | | | |
| --- | --- | --- | --- | --- | --- |
| Overall Rating for InboxDollars | ★ | – | – | – | – |
The amount of money you can earn per hour with InboxDollars is really low. In my experience, it is even less than what you can make with PrizeRebel or Survey Junkie, which are not good, to begin with. Unless you enjoy the activities the platform offers, I don't think it is worth your time. The two best alternatives to InboxDollars are Prolific and MTurk.
Due mainly to the low potential earnings per hour, my overall rating for InboxDollars is 1 star out of 5.
👍 PROS
➤ Cash payments available
➤ Referral program available
👎 CONS
➤ Screen-outs due to not qualifying for some surveys
➤ Very low compensation per hour of work
➤ High cash out amount of $30
➤ It will not generate significant money for my 2020 income goals
---

My #1 recommendation is Wealthy Affiliate. I joined Wealthy Affiliate in September 2019, and I'm thrilled that I made that decision.
As a beginner entrepreneur, it is hard not to get distracted with multiple priorities. The Online Entrepreneur Certification offered by Wealthy Affiliate makes you stay focus by taking you step by step through a total of 50 lessons as you complete your website within your chosen niche.
Let me assure you that Wealthy Affiliate is not a shady online program. I would not be a member of a scam and would not recommend it if I thought it was not legit.
---
📖 Please leave a comment below and let me know what you think.