Nowadays, it's not surprising to find dozens of 3-am-text-buddies on social media. But what if I say you can actually pay or get paid to be someone's friend on an hourly basis? Yes, with Rent A Friend, this is possible.
Generally, the concept of meeting new online strangers who pay you hourly can either be super awkward or a wholly unique opportunity to make new friends in a country you are planning to visit –it's never in between.
I like to research and understand any money opportunity I get my hands on to achieve my 2021 income goals and beyond.
Therefore, before you and I sign up to start this new opportunity to get paid to make friends, it's never a bad idea to do background research to see if it is what it claims to be. Thoroughly researching is especially important with activities that may affect your personal safety.
Before we dive into opinions, sit back, and see what opportunities Rent a Friend has laid in front of you.
What is Rent a Friend?
Imagine this scenario:
Someone recently moved to your neighborhood, and inevitably, he/she wants someone who can show around and explore the most fun and local destinations of that area. So either you can be in their shoes and hire a friend, OR that friend can hire you to be his/her companion for a few hours. Sounds exciting and straightforward, isn't it?
The company was established in 2009 by Scott Rosenbaum; RentAFriend.com is a website solely made to create opportunities to either earn by being a friend or hire a friend on your chosen hourly rates.
However, bear in mind, this is not a dating site. In fact, if you tried to act like a "date," you may be subject to penalties by the website. On the flip side, you can always carry a phone or pepper spray in case you get in trouble with your new "friend."
This is one of the original videos from Fox news on the company. Although it is an old video, it gives you a flavor of what of what Rent a Friend is.
Is Rent a Friend Legit?
Rent a Friend has been up and running since 2009 and although I don't have personal experience with the company, I believe it is legit.
However, as is the practice on dating sites, Rent a Friend does not run background checks on the website potential "friends". Therefore, you need to be on alert as you will be meeting a stranger that may or may not have good intentions.
How Do You Make Money With Rent a Friend?
People hire a friend for various reasons like to explore the city, going to the movies, hiking, prom dates or even a sporting event, it really depends upon the person who is hiring the friend.
If you are thinking of going further and be a friend, all of you have to do is to follow the steps mentioned below:
1. Create An Account
The website is available internationally, so just like any other social media account, you will have to register your account either through email, Facebook, or Twitter profile.
2. Fill out Your Personal Details
Here, you will be given a set of questions to fill. This information will be visible to your potential friends who will pick you based on the data you presented. Along with a short self-description, these are some of the things you will be expected to enter:
Gender and age
Ethnicity
Body type
Your hourly rate
Height
Eye color
Sexual orientation
What roles of a friend are you willing to offer
The languages you speak
3. Upload a photo(s)
Your friend needs to see how you look, so uploading a photo is definitely a must. To upload a picture on Rent a Friend, your photo needs to be 4×6 inches or larger and can upload up to 10 photos altogether.
4. Add a valid phone number or email
Once you are done with your personal details, you will need to add contact information that your potential friend can use to get in touch. It can either be your phone number or email address. After that, the profile will be checked by the site for authentication purposes. Then, within an hour, your profile will be up and running.
5. Connect with friends
As soon as your profile goes live, the users looking for a friend will see your profile and eventually hire you based on your personality and hourly rate. Once the meetup is confirmed, you can be of service and get paid at the end of the session.
How Much Money Can You Make With Rent a Friend?
The amount of money you earn through Rent a Friend entirely depends on you. You can pre-set your hourly rate or keep it negotiable; either way, you are in charge of how much you want to make.
However, the range should be between $10 to a maximum of $50 per hour; more than this, and you will not have anyone to pay you. But if the payer is looking for a friend to help them with something, you can increase your hourly rate accordingly.
The best part? During your hangout. You don't have to pay a single dime. The movies, concert tickets, drinks or food –it's all on your friend!
How Do You Sign Up for Rent a Friend?
Fortunately, if you join the Rent a Friend community to get hired, you are all set to sign up for free and search for whoever you want. But you are someone who wants a companion; then you will have to pay a $24.95 one-off membership fee before you move on to find a friend for yourself.
How Do You Get Paid?
You don't get paid by the website. After you are done with your job, the friend who hired you will pay you according to the number of hours you spent with them at a pre-set rate. Plus, you get to keep the whole money with no commission whatsoever.
Does Rent a Friend Have an Affiliate Program?
I am not aware that Rent a Friend has an affiliate program. Please let me know in the comments below if you think the company offers an affiliate program.
My Experience with Rent a Friend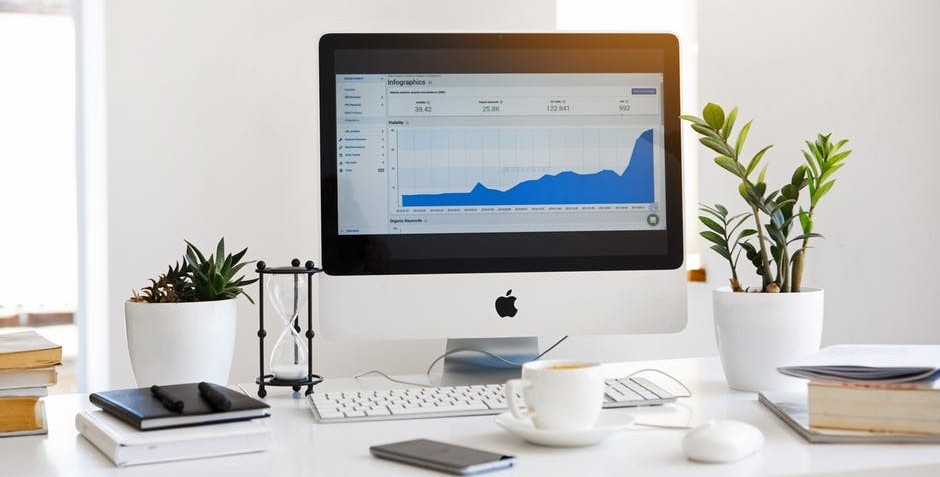 How Much Money Have I Made With Rent a Friend?
I have not made any money with Rent a Friend yet. I don't think I will use this platform as I am not very extroverted, but you never know. Things may change in the future. [Updated January 8, 2021]
Every blog post I write is based on many hours of research. I also like to test every side hustle I review when possible. You may also want to see how much money I have made from the beginning. And may also want to take a look at the quarterly income reports.
Ratings and Conclusion
| | | | | | |
| --- | --- | --- | --- | --- | --- |
| Overall Rating for Rent a Friend | ★ | ★ | – | – | – |
All in all, considering all the success stories of Rent A Friend users (from the website) you can rest assured this is not a scam. I have not found clear negative opinions on the web about the company.
If you are an extrovert, there's no doubt you can have fun meeting new people, expand your circle, and even earn a few extra hundred bucks for that.
However, you can never be careful enough with these kind of activities. After all, you will be meeting a stranger.
Well, as usual, we will leave that to you to decide if Rent a Friend is a good fit and worth your time. Here are some of the genuine pros and cons of Rent a Friend for you to decide.
👍 PROS
Free Sign Up – Not only does this website gives you opportunities to make new friends and get paid, but it also requires zero investment from your side – making Rent a Friend a perfect example of no-investment-side-hustle.
Set up Your Own Fee – Unlike many other side hustle websites, this website gives you the freedom to be your own boss. Choose your own rates and decide who should be able to communicate with you.
Available Internationally – Nowadays, it is hard to find websites that give such daring and fun opportunities. With Rent a Friend, you can make a friend whenever, wherever.
👎 CONS
False Identities – Although this website is legitimate, no one can guarantee the authenticity of the people you are reaching out to. In fact, there have been several complaints of misleading pictures and the personalities of users.
It Doesn't Have an App – If you are someone who likes to do most of their daily activities on a phone, we've got bad news for you. Rent a Friend is only available on desktop (at least as of 2021)
Only Available On Mobile – If you are someone who uses a laptop/computer more than your phone to watch all those ad videos and make online purchases, unfortunately, this app may not be suitable for you.
Restrictions – You can't go into any shop and get kicks – limiting you to your nearest partnered store.
---

My #1 recommendation is Wealthy Affiliate. I joined Wealthy Affiliate in September 2019, and I'm thrilled that I made that decision.
As a beginner entrepreneur, it is hard not to get distracted with multiple priorities. The Online Entrepreneur Certification offered by Wealthy Affiliate makes you stay focus by taking you step by step through a total of 50 lessons as you complete your website within your chosen niche.
Let me assure you that Wealthy Affiliate is not a shady online program. I would not be a member of a scam and would not recommend it if I thought it was not legit.
---
📖 Please leave a comment below and let me know what you think.