COIN is a mobile app owned and operated by XY – The Persistent Company that launched in early 2019. People who download the app and sign up can earn digital assets for validating geospatial location data when traveling, commuting, jogging, or moving about the real world.
Per the company website FAQ, "The COIN app is the first app that allows you to travel in the physical world and collect digital assets that can be redeemed for cryptocurrencies or merchandise."
In this blog post, I will explore the various ways of making money with the COIN App and how much money you can potentially make.
About XY – The Persistent Company
Browsing the company website, I learned that XY – The Persistent Company was founded in 2012 and has been creating software and location-data devices to build a global data network.
The company was founded by Arie Trouw, who is the current CEO.
In his LinkedIn work history, Arie writes, "XY strives to make everything in your life "findable." We use various form-factors and technologies to accomplish this, including Bluetooth, Cellular, GPS, and NFC. This is one more "Star Trek" dream that we can now start to accomplish."
What is the XYO Network? The XYO Network, short for XY Oracle Network, is a blockchain type location network powered by people. In layman's terms, the XYO Network enables verification of geographic locations through a multitude of devices and network protocols.
In the following video, the company explains what the XYO Network is in a little over a minute.
Signs of potential company troubles
I always like to read about the company behind the app or platform I test, and when I researched XY – The Persistent Company, I noticed a few red flags:
The initial startup grew from 7 employees to 80, but in June 2019, the company laid off 40 employees apparently in an effort to refocus their core objectives. Scott Scheper, company co-founder, explained all this at the end of a Medium post.
In this same post, Scott lays out the future of XYO, which contains several phases, including taking over space, Mars, and the Moon. You can see that it is a very enthusiastic project.
In March 2020, Arie Trouw, CEO, and founder announced that Scott Scheper was no longer with the company or actively involved with XYO. Arie noted that the decision was mutual and he believed the best for XY/XYO/COIN and for Scott.
Although this type of restructuring could be healthy for the company, it shows that the company initial plans proved to be too ambitious.
Another area showing that the company may not be doing well is the continuously decreasing value of the XYO coin. As of this writing, it has lost about 92% of its value in one year.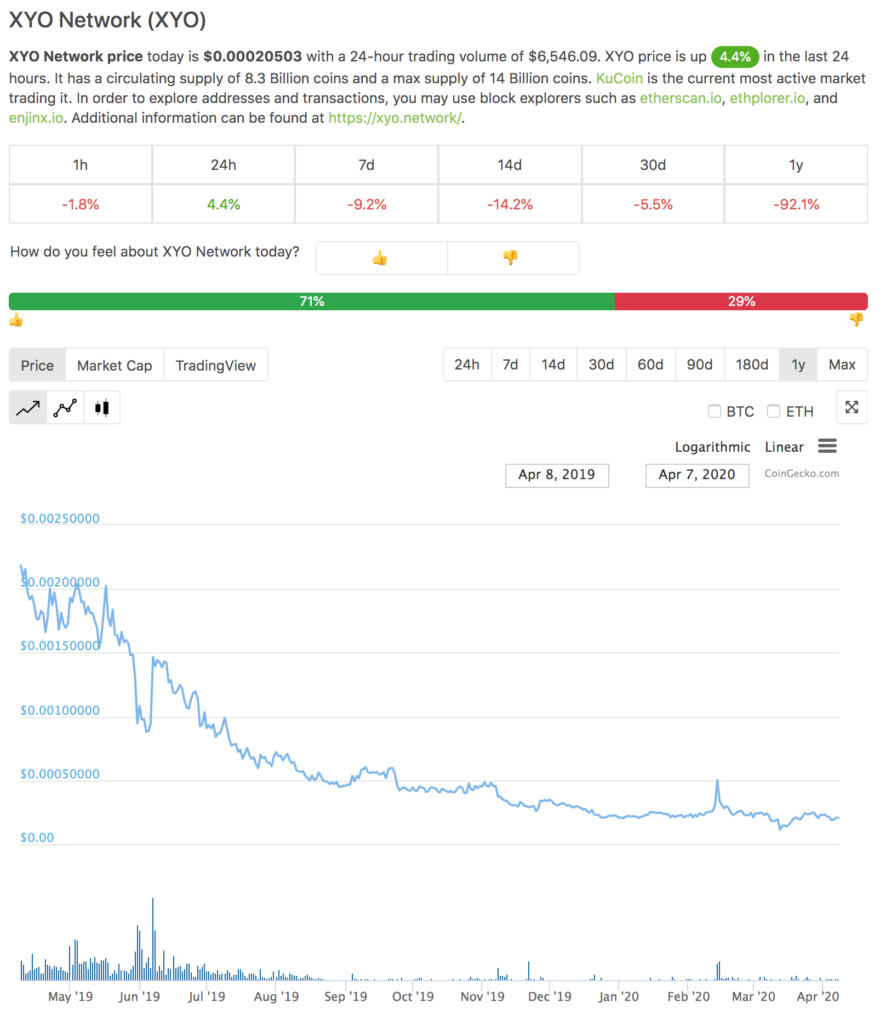 How to Make Money with the COIN App
By using the COIN App, you can obtain rewards in the form of COIN, which can be redeemed for XYO tokens, which are traded privately on cryptocurrency exchanges.
The most basic way to start collecting is by opening the app and click the pickaxe. You can also "auto collect" by clicking the auto collect button.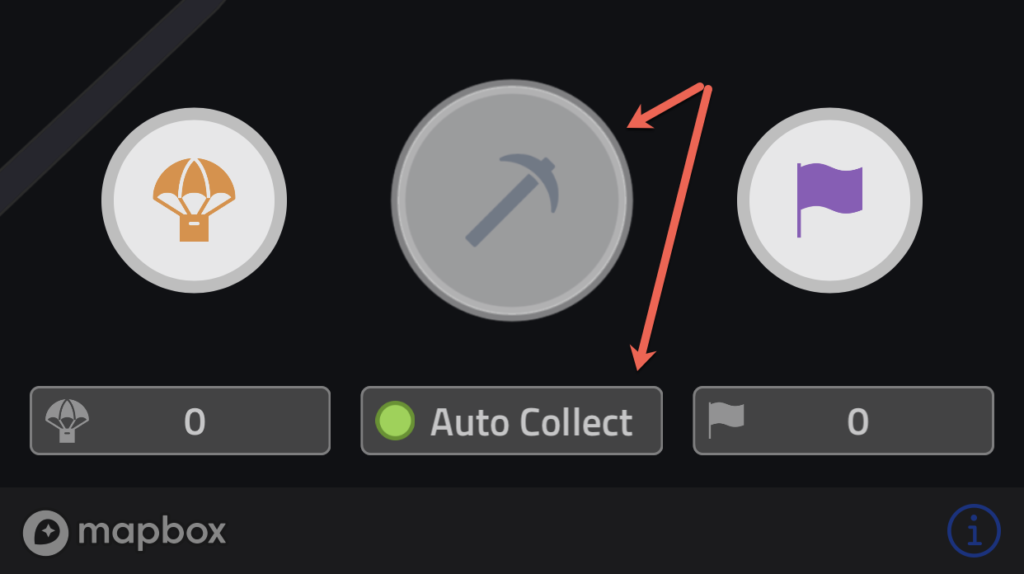 This company video goes over the basics of how to earn Crypto by using the COIN App as you walk, drive etc.
Three Main Levels
In this thorough (14′) video, Steve G goes over the three main levels you can choose to make money within the XYO network.
Level 1: Download the App and start geomining for free.
Level 2: Buy a Sentinel and use it in conjunction with the app to earn more coin while you geomine. Currently, the Sentinel is free, but shipping is $12.95.
Level 3: Buy a Mining Kit, which includes 8 Sentinels, a bridge and a power supply. They don't seem to be for sale right now, but I just saw one on eBay for $490.
XYO Network Paid Plans
In addition to these three main levels of participation, the company also offers two paid plans. COIN Plus at a price of $24.95 per month and COIN Pro at a price of $34.95 per month. You can see what you get with each plan below.
How Much Can You Make With the COIN App?
I could provide a lot of detail, showing how much you can make with this app. Instead, I am going to focus on a video from an expert on XYO.
I this video, he provides 10 tips for the XYO's COIN App. With these tips, he has been able to Geocollect 150,000 XYO Tokens. This is apparently an unbelievable amount of XYO Tokens.
WOW!!! Right? Let me show you how much that is worth today. Based on www.coingecko.com, 150,000 XYO Tokens is worth a little over $31!! I almost fell off my chair.
I was hoping the COIN app was going to be a true passive income opportunity to make money while I was driving. Too bad. In my opinion, the COIN app falls under the gaming category, more than the money-making category.

Is the COIN App Legit?
I don't have enough first-hand experience with the COIN App to determine if it is legit. However, based on the massive amount of people who use it and praise it, I have to think it is legit.
The App Store shows a rating of 4.4, which is probably an indication that the COIN App is Legit.
I haven't reached a level high enough to be able to cash. So, I don't have an opinion on how well the payment process works.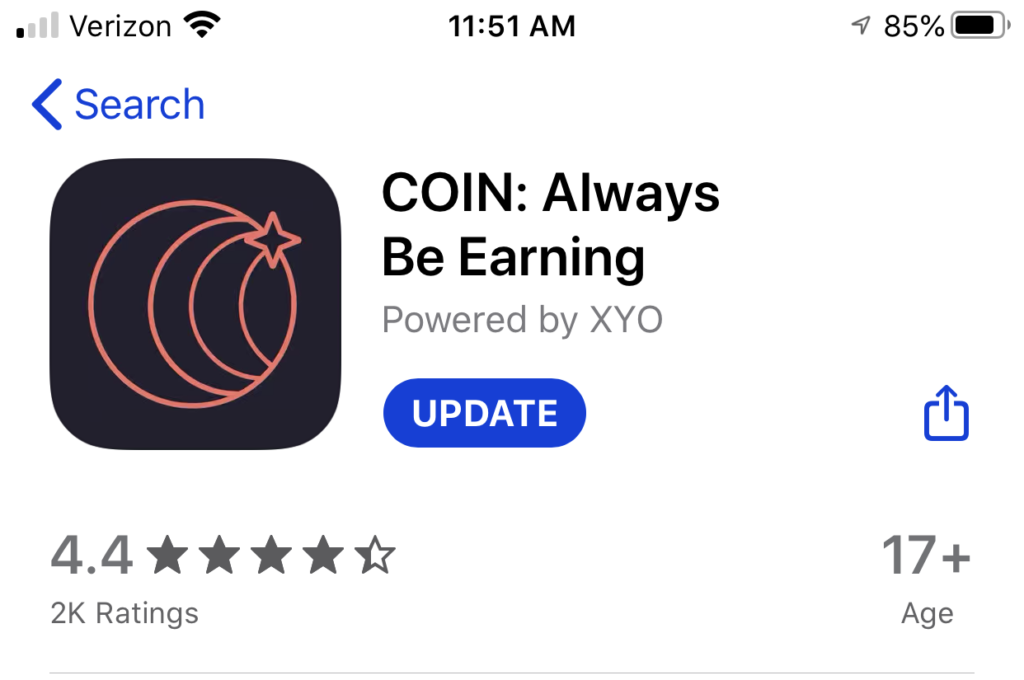 How Do You Get Paid?
Per the website FAQ, to redeem your rewards, you need to tap the assets bar where the total rewards collected is displayed, and a screen with all your asset totals should appear. To be able to redeem your assets, you are required to have at least 10K rewards collected, and your account is at least 2 weeks old. Once the request is made, you should receive an email with further instructions.
Does the COIN App Have an Affiliate Program?
Yes, the COIN app has a referral program. You can now start inviting your friends to start Geomining, and the friend you invite will be gifted 1000 COIN in-app for doing it. You will also be able to receive 10% of what your new Geominer friend collects.
My Experience with the COIN App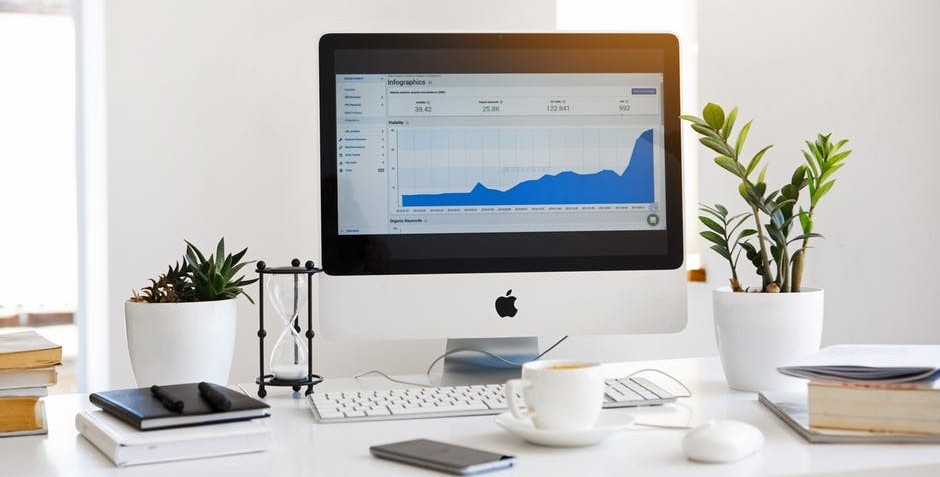 How Much Money Have I Made With the COIN App?
I have made $0.14 with the COIN App. This screenshot below is proof of my current earnings. I will update this section as earnings increase. [Updated April 8, 2020]
Every blog post I write is based on many hours of research. I also like to test every side hustle I review when possible. You may also want to see how much money I have made from the beginning. And may also want to take a look at the quarterly income reports.

Video Summary of the COIN App
Let's wrap up with a quick summary video I have created. If you like this video, consider subscribing to the Finance Notebook Youtube Channel.
Ratings and Conclusion
| | | | | | |
| --- | --- | --- | --- | --- | --- |
| Overall Rating for the COIN App | ★ | – | – | – | – |
I am always looking for legit ways to make money and based on the number of people using the COIN app, I thought it would be an easy way to get paid some extra cash while you drive or walk.
I was wrong.
Last week I was working on some Field Agent jobs and also driving for fun for a couple of days. I drove about 100 miles100 miles161km in those 2 days and made 54 XYO tokens, which equals to about 1 cent!
By comparison, I made $75.40 with the Field Agent App on those two days and I was mostly driving for fun.
Sure, I wasn't using a Sentinel, which would have made me about 12 cents! You can see why I think this is at most a sort of game. So, if you have fun with it, by all means continue.
But the goal of this blog is to identify decent money-making opportunities. This is not one of them. My overall rating for the COIN App is 1 star out of 5.
👍 PROS
➤ Free to use for level 1 (only app)
➤ May be fun for some people
👎 CONS
➤ Cash payments are dependent on the value of the XYO tokens
➤ The amount of money that you can earn is very small
➤ It will not generate significant money for my 2020 income goals
---

My #1 recommendation is Wealthy Affiliate. I joined Wealthy Affiliate in September 2019, and I'm thrilled that I made that decision.
As a beginner entrepreneur, it is hard not to get distracted with multiple priorities. The Online Entrepreneur Certification offered by Wealthy Affiliate makes you stay focus by taking you step by step through a total of 50 lessons as you complete your website within your chosen niche.
Let me assure you that Wealthy Affiliate is not a shady online program. I would not be a member of a scam and would not recommend it if I thought it was not legit.
---
📖 Please leave a comment below and let me know what you think.