Affordable art, those that are one-of-a-kind pieces, are rarely affordable or accessible. For that reason, many turn to prints, patterns, and other designs that have been mass produced and sold at chain retailers.
But what if it were not only possible but affordable to find those unique pieces with just a few clicks? Society6 makes that possible. Society6 is an online marketplace where customized art becomes more affordable. From stationary to comforters to traditional frame prints, there is a huge array of items available on the platform.
Even better, it is a platform for artists who are looking for a steady customer base to ply their trade. Artists can submit their work to be produced on framed prints, art prints, canvas prints, and so much more.
How Does it Work?
Being an artist on Society6 is relatively straightforward. You start by uploading an image. The bigger the image, the better. Quality will be greatly improved with a larger image, giving your image a broader potential than something smaller.
From there, artists can go through the Society6 process to determine what avenues they want and imagine to be used. Artists can opt to sell it as a print only. They can also determine that they are okay having that image put on anything from quilts to clocks.
Artists that are selling prints will be told what the cost for each print is. Add in whatever royalty rate you want and that creates the final price. On the other products, Society6 pays artists 10% of the sale price.
So, let's say that Society6 charges $38 for a laptop sleeve. The artist, at that 10% rate, would take in $3.80. A comforter retailing for $110 would net the artist $11 and so on. Putting art on T-shirts generally nets the artist around $1.80 with each shirt purchased.
Artists Control Availability
Remember that it all comes down to what the artist wants to have sold. They make the choices of what is done with their artwork. On the same hand, they also control how much they make by putting their artwork on more items.
Artists not only dictate what they make available, they also can promote where to find those items. After that, the platform takes care of the rest. They take artwork submissions and put them on products of the highest quality, sending the agreed-upon royalties at the end.
Artists are paid once per month, at the beginning of each month. That is typically 30 days after the sale has been made.
Can You Really Make Money on Society6?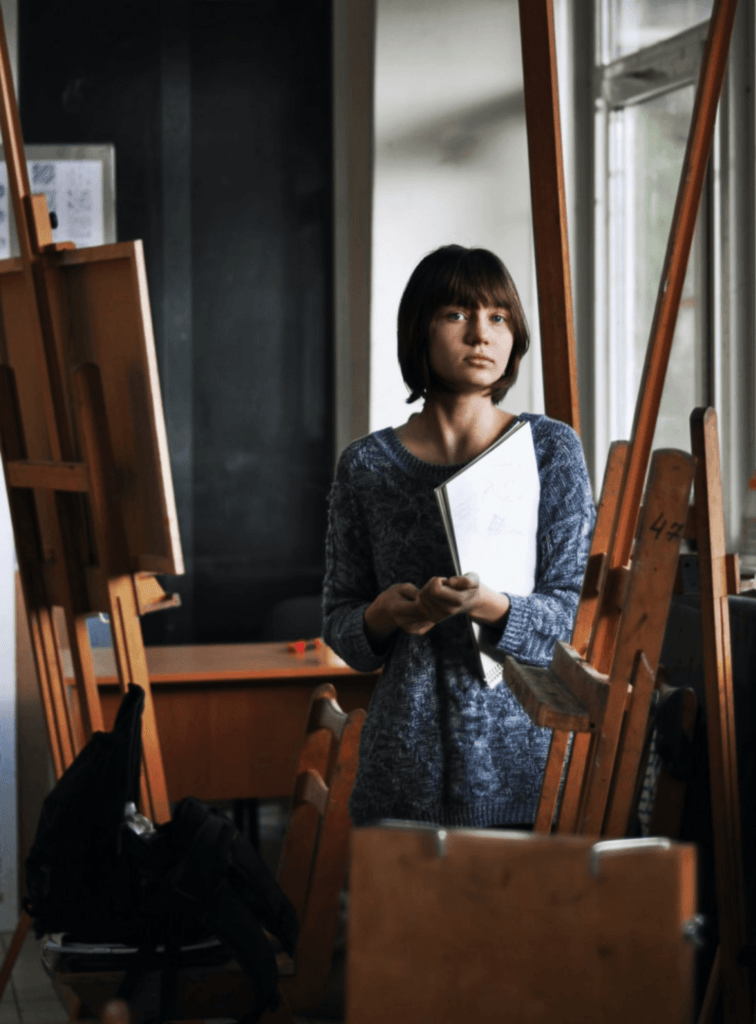 The short answer is "yes," with a heavy "but" involved. The first question that many artists ask is "why couldn't I just do this myself?" There is a case to be made for that. After all, producing these items themselves would net the artist the entirety of the sale.
That is where the caveats come into play. To make these items themselves, the artist would have to do a lot more work. Procuring the items, creating the prints, marketing the products, and shipping them is an intensive process. With any real volume, it could become overwhelming for a single small-business owner.
That's not even factoring in the costs involved. The selling point here for artists is that they can let their artwork constantly work for them. Instead of having to fill orders, purchase materials, and make shipments, they can simply continue to create artwork.
Society6 is responsible for purchasing the materials necessary to make the endeavor work. Moreover, they have a much broader customer reach than the average artist does online. A wider potential customer reach means more potential sales.
The costs of running an operation like this would cut into any profits made by the seller at a substantial rate. Which would then bring into question whether that cut is worth all the time and effort of doing everything themselves.
How Much Can Artists Really Make?
There are other platforms out there such as Printful that help make marketing items simpler. That said, on Printful, the artist is still responsible for buying all the materials, creating the item, and then listing them on the platform.
So, yes, there are far greater profits per item to be made on a platform like that. The big bonus for using Society6 is that you simply need to submit your work and set your price. The ease of use is the selling point for artists on Society6.
It might not be the greatest thing to see a few dollars trickle in here and there but think about it this way. Let's say an artist submits 10 pieces per month that they were working on anyway. Those 10 pieces can be submitted through Society6 and make them more money than they would have otherwise made without the platform.
Consider Society6 as a way to make small earnings on work that may not have been sold or converted to print to begin with. It is a way for artists to maximize the value of their work without having to put the time, energy, or money into creating their own shop.
Is Society6 Worth it?
It all depends on what your goals are for your artwork and what your current situation is. Those who need to make more right now off of their work may be better off taking on the printing process themselves. The costs are higher but so too are the profits.
Artists who have other gigs to keep them going financially would likely benefit from submitting their work to the platform. This way, the work that they were creating anyway can earn a little bit of extra money without any real extra obligation.
The ease of use and flexibility is what draws artists to Society6. Unless you are mass producing art and catch on over a period of a few months, it is unlikely that an artist will strike it big on Society6. That said, it is the chance to make some easy extra money.