If you are interested in hospitality positions and general labor types of jobs and live in one of the major cities, you can't go wrong with Instawork.
Whether you are already employed and are looking for additional gigs, or you need a few hours a week to earn extra money, Instawork may be the right app for you.
This Instawork review will help you determine if this side hustle is for you. As you know I am always willing to give side hustles a try to see if they can help me achieve my income goals.
What is Instawork?
Established in 2015 by Sumir Meghani (current CEO) and Saureen Shah (CTO), Instawork is a staffing company focusing on the hospitality industry.
The company's mission is to create economic opportunities for local businesses and professionals all over the world.
According to the CTO's LinkedIn profile, they considered themselves an "effective career marketplace for blue collar workers, connecting them to full-time opportunities at local businesses."
You can expect to get various job opportunities for different roles within the hospitality industry. But there are also warehouse, custodial, delivery, and janitorial type of roles.
Below is a recent company video summarizing what the company is about.
How Do You Make Money With Instawork?
Instawork seems to be pretty agile when it comes to the staffing process, which follows four main steps:
Businesses post shifts for positions they need, up to a few hours in advance
Gigs come to you via Instawork mobile app
You accept shifts based on availability
Instawork handles the rest, including the paperwork, insurance, and payments
In theory, and assuming you have the required skills for the gigs, you can set your own schedule. Book gigs in advance or at the last minute and choose gigs based on duration, time, and location.
As a default, you will be treated as an independent contractor when you accept gigs, but there seems to be a way to becoming a W-2 employee as well. The company's FAQ says that by being a W-2 employee, "you will get access to hundreds of additional gigs from new and existing Partners."
You can also aspire to achieve "Instawork Gold" status, which is a program that rewards workers for doing great work consistently.
What you get with "Instawork Gold" status:
Early access to gigs
Access to additional bonuses and special events
Gold badges on your profile
How do you achieve "Instawork Gold" status:
The Gold rewards are based on the prior month's activity and performance and to be honest, it doesn't seem to be that hard. As an example, to receive the Gold rewards in January, you need to achieve the following by December 31:
Complete 5 gigs
Don't cancel on any gig
Maintain an average 4.2 rating or higher
As I said, it doesn't look that hard to achieve with minimum commitment
How Much Money Can You Make With Instawork?
It really depends on the type of jobs you opt for, which is based on your qualifications. You can expect to get between $14 to $30 per hour.
If you can get these hourly rates and work 40 hours a week, you could earn from $29,000 to $62,000 a year.
Sounds too good to be true? It may be if you are not qualified and live in an area where there are not enough jobs, like mine. Based on the app, there are no jobs in my area as you can see from the screenshot below.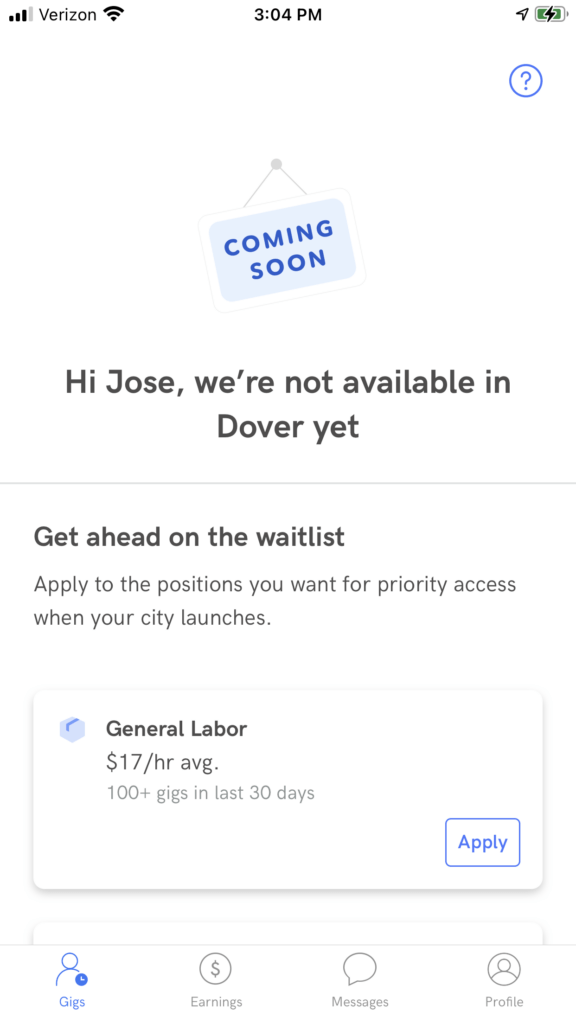 But that's me, if you are qualified to do a hospitality job and you have an employer in your local area who's looking for someone exactly like you, there's nothing that can hold you back from earning what you deserve.
How Do You Sign Up for Instawork?
First and foremost, download the Apple or Android app on your smartphone, or you can even sign up on their official website.
From there, you can choose to be either an employee or an employer if you are a business owner.
Later, you'll be asked to answer basic qualification questions to ensure they match the requirements of jobs you'll receive. There are no restrictions on the minimum amount hours you set per gig. However, 4-hour gigs are usually suitable for many part-time employees.
Depending on where you live, job availability may be an issue when you sign up as Instawork is currently only available in a few major cities in the United States: Boston, San Diego, Chicago, Los Angeles, and San Francisco.
How Do You Get Paid with Instawork?
Generally, you'll be paid weekly, directly to your bank account.
The money you earned the week before is issue to your bank account every Tuesday, but the funds should be available in your account no later than Friday.
Once you start working on your gigs you will be working as an independent contractor. Therefore, you will need to file a 1099 tax form to report your earning and pay your taxes accordingly.
As mentioned, there is also a chance to become a W-2 employee with different timelines and requirements.
My Experience with Instawork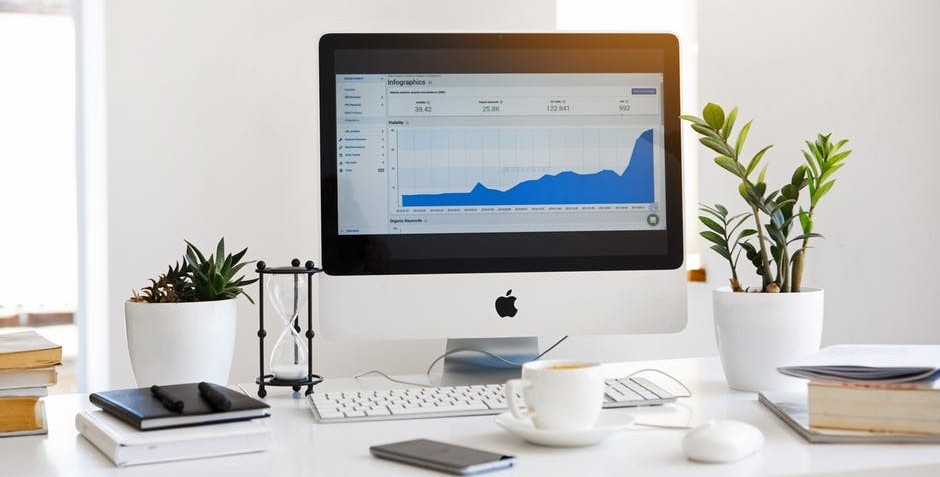 How Much Money Have I Made With Instawork?
As with the other side hustles I have tried, I want to review them first so that I don't waste my time. Based on what I have learned with this review, I wouldn't mind giving Instawork a try, but unfortunately, there are no jobs available in my area yet. I will update this post if things change. [Updated February 27, 2021]
Every blog post I write is based on many hours of research. I also like to test every side hustle I review when possible. You may also want to see how much money I have made from the beginning. And may also want to take a look at the quarterly income reports.
Ratings and Conclusion
| | | | | | |
| --- | --- | --- | --- | --- | --- |
| Overall Rating for Instawork | ★ | ★ | ★ | – | – |
Instawork seems to be a good opportunity to earn some money on the side or even full-time if that's what you are interested in. As you may know, I am not interested in W-2 work; I am only looking for independent contractor or entrepreneur-type opportunities.
Instawork feels a little too much like a regular job to me, which may be good for you, but not what I am interested in right now. I am preliminary giving Instawork a 3-star until I have a chance to do some gigs myself.
👍 PROS
No Hectic Paperwork: To be able to start making money on Instawork, you just have to focus on doing the actual work rather than meandering around with tedious paper and insurance work.
Full Autonomy: Instawork gives you the freedom to choose the job that will not only fit your standards but can be done in your own schedule.
👎 CONS
Demanding: Instawork revolves around hospitality jobs; you need to have high qualifications and need to undergo tough competition of shifts.
Method of Payment: Reportedly, some users of Instawok find their lengthy payment method "sucky."
Complaints: Many review sites of Instawork are filled with negative comments regarding their poor customer service.
---

My #1 recommendation is Wealthy Affiliate. I joined Wealthy Affiliate in September 2019, and I'm thrilled that I made that decision.
As a beginner entrepreneur, it is hard not to get distracted with multiple priorities. The Online Entrepreneur Certification offered by Wealthy Affiliate makes you stay focus by taking you step by step through a total of 50 lessons as you complete your website within your chosen niche.
Let me assure you that Wealthy Affiliate is not a shady online program. I would not be a member of a scam and would not recommend it if I thought it was not legit.
---
📖 Please leave a comment below and let me know what you think.