If you are looking to earn some extra cash while you are at home, there are loads of opportunities waiting for you. Sitting idle and binging on Netflix may be okay if you don't need extra cash. This Humanatic review will determine if this side hustle can generate some money while improving your personal skills.
Whether you like it or not, side hustles that let you earn at the comfort of your pajamas are here to stay. The Humanatic site claims to offer freelancers money-making opportunities by listening to pre-recorded phone calls and sorting them accordingly. But is this all you need to earn money? Why would anyone pay you for that?
You are not alone in being hesitant. I also have my doubts; this is why I like to review money-making opportunities before I try them. It saves me time in the long run.
What is Humanatic?
With over 150,000 call reviews, Humanatic is a website made for freelancers to listen, review, and sort phone calls for other businesses. Century Interactive developed Humanatic with the sole purpose of helping large companies to get ready-made quality assurance from reviewers worldwide.
Where other companies recruit specific employees to do this task, clients of Humanatic depend on the call reviewers from this site to examine and tag all the calls with their right categories, at an affordable price.
Below is a good quality summary video about Humanatic. I think the video, while informative, it is too optimistic about what this side hustle opportunity is, at least for the average US citizen. So, watch the video but take the information presented with a grain of salt until you read the rest of the article.
How Do You Make Money With Humanatic?
In a nutshell, most of the work on Humanatic is about listening to calls and categorizing them according to the guidelines you will be given alongside the task. Reviewers do this to determine the caller's intention for routing the call or the reasons why a customer called to complain in the first place. The recordings can either be inbound or outbound. You can expect to start by reviewing calls related to:
Appointment setting
Sales
Customer service
These short phone calls can be voicemails or bits of conversation audio to make an appointment. Bear in mind that you will be rated for the accuracy of your audits. Once you hit a 95-100% accuracy rating, you can expect to receive better-paid tasks for your work.
To get more work, ideally, you need to review calls during peak hours where you can get maximum engagement. You can expect to get the largest traffic of calls available from 7:00 AM to 7:00 PM US Eastern Standard Time.
Humanatic is known to have very stringent rules compared to the rest of the online side hustles companies. Although the registration process is easy, Humanatic is exceptionally particular about only allowing verified PayPal users who are willing to work on only a single IP address throughout your Humanatic journey.
This means you can only use Humanatic on one device to log in. And even if you logged in with a different device, you will immediately be logged out from your account. This unique security approach of this website has enticed many freelancers to vouch for their authenticity and reliability.
Additionally, if you try to violate this policy, you can expect Humanatic to block your accounts and eventually lose the balance you may have in the account.
How Much Money Can You Make With Humanatic?
In general, Humanatic doesn't pay much to its reviewers. Initially, reviewing each short phone call can get you as low as $0.06 – $0.10 per call. This means, to earn $1, you may need to handle from 6 to 16 phone calls. Experienced reviewers in Humanatic can make from $1 to $4 per hour.
I can easily earn significantly more than this hourly rate with MTurk or Prolific with short and often fun surveys. So, I am already not too impressed with this platform.
As an example, this is a survey I just completed while I was writing this article. As you can see, it pays £5.51/hr, which is about $7.20/hr. Almost double what you can make with Humanatic.
I made almost $1 in 7 minutes with this survey, and it probably would have taken me at least 30 minutes with Humanatic to make the same $1.
That's really bad! At least for the US; for some other countries, that may be adequate compensation.
Another thing worth noting is while you can expect to get back-to-back calls with 5 to 6 seconds intervals; at times, reviewers get no calls at all. In addition to earning very little by US standards, you don't even have control over how many calls you get.
And that's still not the worst part; you need to be quite knowledgeable with the guidelines to tag the calls in their right categories. A single wrong audit can indeed cost you the little money you should have earned for the recorded call.
How Do You Sign Up for Humanatic?
Humanatic is free to sign up, yet it is no easy job to sign up for Humanatic.
Sounds confusing? Let's break it down for you.
Many users usually give up or get rejected right before signing up for the website. What I really mean is, it takes quite some time to get your profile approved in your initial registration. Although some users get accepted within 3 to 5 business days, others have to wait for a week or maybe months before getting their activation email from Humanatic.
Why so strict? You may ask.
Considering how anyone can apply for Humanatic worldwide, your profiles get thoroughly tested for any lack of enthusiasm, inadequate English, or grammar skills that can clash with the quality of work Humanatic expects.
However, if you get lucky and get your account activated, you can start by signing up with your username and password to embark on your journey with Humanatic.
How Do You Get Paid?
Humanatic processes payments with a verified PayPal account every Thursday.
Hence, all payment requests must be made on Wednesday at sharp 12:00 PM US (CST). If you fail to do that, your payments will be delayed to next week. However, this only works if you have a minimum account balance of $10.
My Experience with Humanatic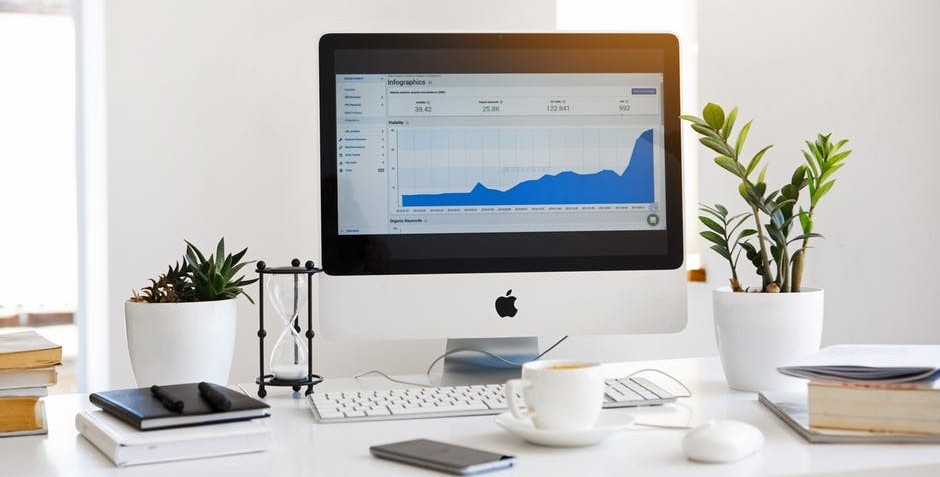 How Much Money Have I Made With Humanatic?
As with the other side hustles I have tried, I want to review them first so that I don't waste my time. Based on what I have learned with this review, I don't think I will attempt this side hustle. Let me know in the comments if you think Humanatic is worth your time and why. I could change my mind in the future and may use Humanatic. [Updated February 1, 2021]
Every blog post I write is based on many hours of research. I also like to test every side hustle I review when possible. You may also want to see how much money I have made from the beginning. And may also want to take a look at the quarterly income reports.
Ratings and Conclusion
| | | | | | |
| --- | --- | --- | --- | --- | --- |
| Overall Rating for Humanatic | ★ | – | – | – | – |
There is no doubt Humanatic uses an innovative approach to combine computer algorithms with human intelligence. According to everything I have reviewed in this post, this site is surely legitimate.
However, to have extremely strict rules for a site that pays the reviewers very low rates makes this website an inefficient way to utilize your extra time. But if you are someone who is ready to challenge yourself and give it a try, there's nothing that can hold you back!
I am preliminary giving Humanatic a 1-star rating until someone or something changes my mind.
👍 PROS
It gives a simple way of earning some money at home
By working with Humanatic you can surely improve your listening and judgemental skills that can be applied to any other high-paying job
Although the payment procedure is strict, in general, you can rest assured to get your money on time with no delays whatsoever
👎 CONS
Due to a high number of short calls, the pay per hour is very low
It doesn't provide a consistent source of income
The signup procedure is long and demanding
---

My #1 recommendation is Wealthy Affiliate. I joined Wealthy Affiliate in September 2019, and I'm thrilled that I made that decision.
As a beginner entrepreneur, it is hard not to get distracted with multiple priorities. The Online Entrepreneur Certification offered by Wealthy Affiliate makes you stay focus by taking you step by step through a total of 50 lessons as you complete your website within your chosen niche.
Let me assure you that Wealthy Affiliate is not a shady online program. I would not be a member of a scam and would not recommend it if I thought it was not legit.
---
📖 Please leave a comment below and let me know what you think.