More and more, people are looking for alternative ways of making money. My goal is to find any side hustle that makes sense to meet my income goals. I have heard a lot about Turo as a feasible way to make extra cash. But is this true? Is Turo a good way to make money?
Turo is one of several car rental service providers in the market. I own a BMW 230i and would like to know if renting it is a decent way to make money. I did my research and asked around, and this is what I found out.
What Is Turo?
The best way to describe Turo is as the Airbnb of cars. As you may know, Airbnb is a service where people can rent out their homes or apartments to travelers. Turo is much the same in its concept: you can rent your car to individuals looking for an alternative to a big rental company.
According to Turo, a host can make $706 per month renting their car. To say that it is an interesting way to make some money is putting it lightly. Even better, it is a passive form of income. That means that you are not necessarily trading your time in exchange for money.
Instead, you can list your car when you know that you won't be needing it. So, while someone else uses your car, you can make money without having to do much in the way of work.
How Does Turo Work?
The good news is that Turo is already fairly well-established and has a plethora of proven users who make daily use of the platform. There are over 350,000 cars that have been listed on Turo. If you are interested in signing up for Turo, listing your car is free and takes all of 10 minutes to accomplish.
Simply create your Turo account and list your car. The listing is free, and you can even get a daily estimated rental price using Turo's calculator. Just describe your vehicle and take a few high-quality pictures to show the various features that your vehicle has to offer.
When someone requests to book your vehicle, you will get a request via email. Should you decide to agree to the request, you then meet the guest at a predetermined location, check out their driver's license, do a shared walk around, make note of the mileage and fuel, and hand your keys off.
When their trip is over, you meet with the guest once again, checking over the car's condition to ensure it is in the same shape as it was when you gave it to them. Then, you get paid for that booking.
Turo makes payments via PayPal for its international hosts while using ACH payments for those in the United States. After the first trip ends, it could take up to 72 hours for the first payment to be rendered. If the trip goes longer than a week, though, Turo will start issuing partial payments after the seven-day period.
In this video Saimah, a Turo car sharing power host, goes over how Turo works.
How Much Can You Make Using Turo?
A question everyone wants to know is how much money you can stand to make using the Turo platform. Turo provides its own calculator, the Turo calculator, which gives you an estimate for what you can expect to earn on an average day with your car.
The helpful thing about the Turo calculator is that you can search by your city. If your city doesn't come up, then you can get the average US earnings based on your car. All of this creates a helpful indicator of what your earnings may be with the platform.
The Turo calculator, also known as the "Carculator," starts by looking at up-to-date market values. They use the Canadian Black Book, Edmunds, and Turo's Automatic Pricing. The latter includes things such as the age and condition of the car, the features, style, trim, ease of pickup and drop-off, the ease of parking, and any other Turo cars that may already be within the area.
Keep in mind that the estimate you receive is just that: an estimate. You are free to set your own pricing, starting at a minimum of $10 per day, and you can even turn off the automatic pricing feature within the app.
It is important to note that Turo says that the automatic pricing will help to boost your earnings. It does so by adjusting your price to match the demand of the area. So, you may see the price change based on what time of year it is, the events that are happening in your area, and even the day of the week if you live in a bigger city.
The Estimates for My Car
I entered my BMW 230i and got results for "US Average" because they don't have Delaware (where I live) as an option. It tells me that I could make almost $1,500 per month, but if I rent it 20 days per month, which is practically the same as not having the car available for me.
Nevertheless, it is helpful to know that I could make $75 per day by renting my car.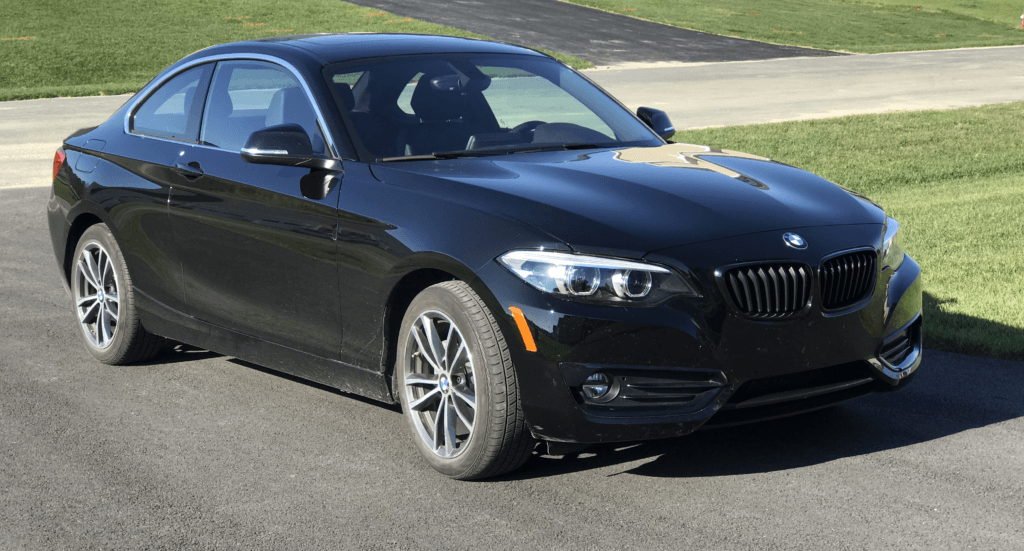 Attracting Customers and the Pay Split
To make your vehicle more attractive to potential renters, there are a variety of things that you can do. The attractiveness of the car is an essential factor, certainly. But you can also set both weekly and monthly discounts or even accept custom price requests. The latter is beneficial if you manage to find a loyal renter.
When it comes to the pay split, that depends. You will keep anywhere from 65% to 90% of the daily rental price on your vehicle. Turo will keep the difference to cover things such as customer support, roadside assistance, and insurance.
If you can offer extras, you can hit that 90% mark of the rental fee. Even better, you receive 100% of the reimbursements incurred by renters. That includes tickets, tools, fuel replacement, smoking fees, and cleaning fees.
What Are the Best Cars to Rent on Turo?
It cannot be emphasized enough that the quality and type of car is typically the most significant factor in rental success. Turo even offers a helpful guide that shows the models that perform best. Without a doubt, Jeep Wranglers perform the best on Turo. That said, there is a better explanation of which cars do better based on class.
For daily drivers, the Ford Fiesta and Fiat 500 are the best performers. Sports cars see the Chevy Camaro and Ford Mustang as the top draws. Luxury cars that do well are the Mercedes-Benz CLA-Class and the Audi A3. Trucks and SUVs are dominated by Jeep, with the Wrangler and Cherokee being the top options. Finally, for vans and minivans, it is the Nissan Quest and Dodge Grand Caravan.
Adding Extras
A great way to stand out is by adding extras to your listing. There is a wide array of choices for extras to be added. One of the biggest is unlimited mileage. The key thing to remember with unlimited mileage is that you cannot submit mileage as a reimbursement.
You can also offer things such as post-trip cleaning. That means the guest does not have to clean the car before they bring it back. Just keep in mind that this option means Turo won't reimburse you for cleaning unless there is an extreme amount of dirt.
Finally, you can offer either a prepaid refuel or EV recharge. That means that your guest does not have to refuel or recharge the vehicle before returning it.
The #1 Mistake Turo Hosts Make
As I researched the topic to write this article, I came across this video from Aubrey Janik, a very lively, very smart power Turo host. Aubrey makes a compelling case that the #1 mistake Turo hosts make is not reading Turo Terms of Service. After watching the video, I think it is clear that it is not just about reading the Terms of Service; it is about fully understanding them and applying them.
As a former bank compliance officer and auditor, I can say that this type of documents is not easy to digest. And yet, I totally agree with Aubrey when she says that most failures and bad reviews on Turo are from hosts that either didn't understand or didn't follow the Terms of Service.
My Experience with Turo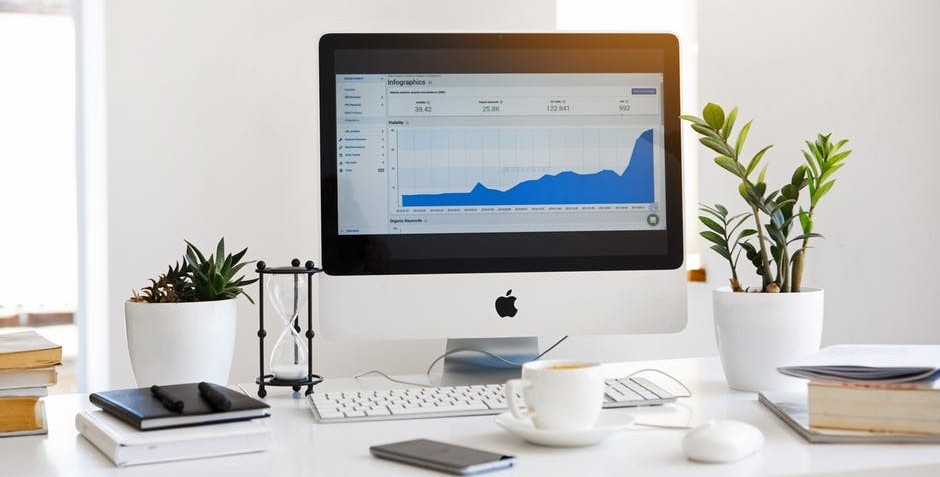 How Much Money Have I Made With Turo?
I have not tried Turo and will probably not try in the future, but you never know. As with the other side hustles I have tried, I want to review them first before I give my opinion when I can. I will update this post if things change. [Updated April 16, 2021]
Every blog post I write is based on many hours of research. I also like to test every side hustle I review when possible. You may also want to see how much money I have made from the beginning. And may also want to take a look at the quarterly income reports.
Ratings and Conclusion
| | | | | | |
| --- | --- | --- | --- | --- | --- |
| Overall Rating for Turo | ★ | ★ | ★ | – | – |
I am giving Turo a 3-star rating based on my research only. However, I want to clarify that this rating is not because I think the platform is not genuine and legit. I think Turo is a reputable company. But I find the business activity is extremely risky, and for me, there is no reasonable risk and reward balance. The potential liability is not something I can live with right now.
---

My #1 recommendation is Wealthy Affiliate. I joined Wealthy Affiliate in September 2019, and I'm thrilled that I made that decision.
As a beginner entrepreneur, it is hard not to get distracted with multiple priorities. The Online Entrepreneur Certification offered by Wealthy Affiliate makes you stay focus by taking you step by step through a total of 50 lessons as you complete your website within your chosen niche.
Let me assure you that Wealthy Affiliate is not a shady online program. I would not be a member of a scam and would not recommend it if I thought it was not legit.
---
📖 Please leave a comment below and let me know what you think.