These days, a lot of people are looking for extra income, and many of them turn to gig economy companies such as Uber Eats, DoorDash, and Grubhub to make a few extra bucks every week. These food-delivery companies are very popular with both customers and restaurants alike, and it seems like they are always very busy.
Although Uber offers good opportunities for driving people around in its traditional platform, the question I have is can you make decent money with Uber Eats delivering food as well?
To make my income goals for 2021, I have to find an additional source of income. I decided to try Uber Eats in March 2021, and I was surprised at how much money you can make for a job that doesn't require specific skills other than common sense.
What Is Uber Eats?
Uber Eats is a food delivery service that hires drivers to pick up food from various restaurants and deliver it to people's homes and businesses. Uber Eats, not the restaurant, pay the drivers, and they get paid a set fee that depends on their location, how many miles they have to drive, and whether or not it is rush hour or prime time.
Most Uber Eats drivers are happy with the income for several reasons, not the least of which is that you can work when you want to work, and your tip is already added to the pay you get. Normally, Uber Eats drivers have to qualify for the position, but that is merely for the safety of both the customers and the drivers themselves.
Below is a company video going over the basics of delivering with Uber Eats.
Pros and Cons
Perhaps the best way to decide if driving for Uber Eats is for you is to look at the advantages and disadvantages of being a driver for them. First, let's take a look at the advantages.
Uber Eats Pros
You can work as few or as many hours as you like, and you literally work just when you want to work. This is very important for me as I need as much time as I can to work on writing for my home and garden site and this blog.
You make more money by working during certain times and days. For instance, if you work evenings, weekends, and on special occasions such as concerts and conferences, you will likely make a higher per-trip pay, which gives you the chance to make more money overall.
There are additional ways to make extra money with bonuses and incentive pay. For instance, if Uber Eats is short on drivers and you come in when you weren't planning to, you usually get paid more than you would otherwise.
You can get paid instantly if you're eligible to use Instant Pay, for which you need to get an Uber Visa Debit Card by GoBank for free. You can also add your own debit card with a $0.50 fee per transfer. Otherwise, you'll get paid weekly via transfer into your bank account. Either way, it's certainly faster than waiting every two weeks for a paycheck.
Even though you are considered an independent contractor when you work as an Uber Eats driver, you get certain rewards when you achieve Uber Eats Pro status. You may wonder how hard this is. There are 3 levels and I have achieved level 2 (Platinum) in my first month.
Uber Eats Cons
Of course, just as with any other company, there are going to be some downsides to working for Uber Eats. No job is perfect, and here are a few of the disadvantages you may run into:
You have to deal with traffic. Traffic is worse at some times of the day than it is at others, but it's something you'll have to deal with at least occasionally. But if you ask me, I had to deal with traffic with every 9 to 5 job I have hold.
Sometimes you have to wait once you get to the restaurant because the food isn't ready yet. You are also in charge of making sure the order you receive is all the customer ordered. This is not always easy since most Uber Eats orders are sealed.
It's sometimes difficult to find people's addresses. Sometimes because the location is hard to find, and sometimes because the customer was not clear enough. This is especially true once it gets dark, or it rains heavily. You want to be careful with this because the last thing you want is to leave the food at the wrong house!
Uber Eats takes a 25% cut of the total order as their fee (not including tips.) Still, most people consider their pay much better than other part-time jobs and almost always better than minimum wage.
How Much Do Uber Eats Drivers Make?
There is no set fee for Uber Eats drivers because most of it is based on where you live and how busy the area is at any given time.
==>Your Uber Eats payout = base fare + trip supplement + promotions + tips.
Base Fare includes your pay for pickup, dropoff fee, expected time, and distance.
Trip Supplement, according to Uber, may be added to ensure the delivery is worthwhile for the driver. An example that may trigger a trip supplement is when the time and distance are longer than expected.
Promotions include boosts (a multiplier added to the net base fare) and surge (additional money you may earn during times of high demand.)
Tips: you earn 100% of tips and are always an addition to your earnings.
Here are a few average rates per trip in certain cities, based on data from Gridwise:
| | | |
| --- | --- | --- |
| Area | Median Earnings per Hour | Median Earnings per Trip |
| Atlanta | $18.16 | $9.18 |
| Austin | $13.25 | $8.75 |
| Bay Area | $23.34 | $9.16 |
| Boston | $22.19 | $9.45 |
| Charlotte | $17.71 | $11.93 |
| Dallas/Fort Worth | $16.72 | $7.81 |
| Denver | $21.31 | $9.52 |
| Houston | $14.53 | $8.10 |
| Los Angeles | $19.74 | $9.08 |
| New York City | $17.69 | $8.86 |
| Salt Lake City | $16.73 | $7.54 |
| St. Louis | $13.30 | $11.78 |
| Washington, DC | $19.50 | $9.20 |
| ALL MARKETS (average) | $17.74 | $9.16 |
Keep in mind that these are median amounts per trip and per hour worked. It doesn't mean that you are going to be busy every hour you decide to be available.
If it's a slow day, you might not make very much at all, but that is unlikely if you're out there during busy times, such as around lunch or dinner time or on the weekend.
My Earnings with Uber Eats In March 2021
I decided to give Uber Eats a try in March even though I wasn't too hopeful of the money I could make and the overall experience. The results have been amazing!
I have completed 86 trips and have earned $1,359.83 in March. That amounts to an average of $15.81 per trip. Each trip takes me between 30-45 minutes to complete. So, that means that have earned clearly over $20 per hour, which I think is amazing for a gig economy job.
| | |
| --- | --- |
| Week Period | Weekly Earnings |
| Mar 1 – Mar 8 | $22.34 |
| Mar 8 – Mar 15 | $353.09 |
| Mar 15 – Mar 22 | $581.87 |
| Mar 22 – Mar 29 | $298.39 |
| Mar 29 – Apr 5 | $104.14 |
| Total Earnings – March 20201 | $1,359.83 |
My Experience with Uber Eats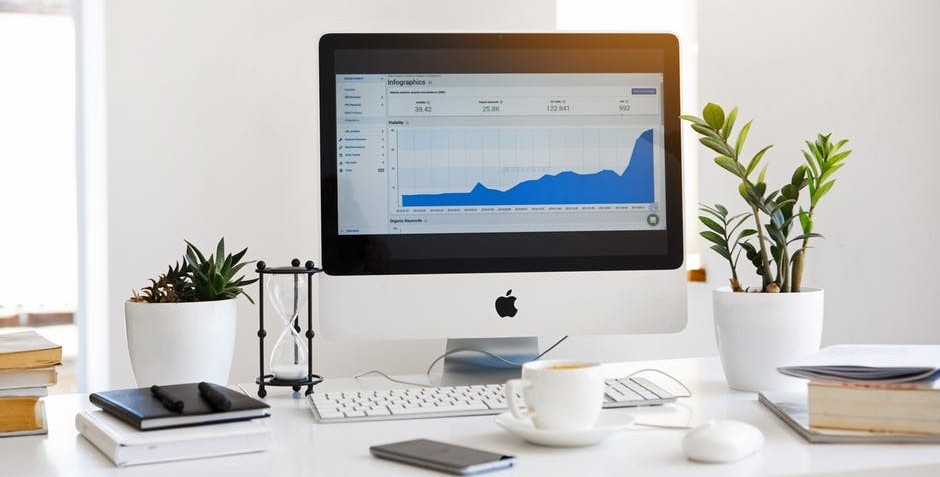 How Much Money Have I Made With Uber Eats?
I have made $7,190.40 so far with Uber Eats. The screenshot below is proof of my current earnings. I will update this section as earnings increase. As with the other side hustles I have tried, I want to review them first before I give my opinion when I can. Based on my first month with Uber Eats, I think it's going to be a major income tool for 2021. I will update this post if things change. [Updated September 30, 2021]
Every blog post I write is based on many hours of research. I also like to test every side hustle I review when possible. You may also want to see how much money I have made from the beginning. And may also want to take a look at the quarterly income reports.

Ratings and Conclusion
| | | | | | |
| --- | --- | --- | --- | --- | --- |
| Overall Rating for Uber Eats | ★ | ★ | ★ | ★ | ★ |
So, if you're not sure if you should drive for Uber Eats, just know that no one can make the decision for you. Even if you have a slow shift every now and then, Uber Eats still seems to pay more than flipping burgers or stocking shelves in a discount store. In most cases, if you calculate your per-hour rate when driving for Uber Eats, it comes out way higher than almost any other part-time job you could have. Plus, there is no real commitment when you work for Uber Eats, so if you try it for a short time and you're not happy with the money you're making, all you have to do is quit. There's no two-week notice necessary and no contract breaches. You can simply quit.
You should also take into consideration the wear and tear on your car. If you have a newer car or your car is fancy, you may want to think long and hard before working for one of these food-delivery companies. Food can spill and make a mess out of your vehicle, and the wear and tear will only cause your car to depreciate even more. Still, when it comes right down to it, this is a pretty good part-time job for most people, and most people do tend to stick with it for a while.
I am giving Uber Eats a 5-star based on my experience so far. Uber Eats has become my top and only gig other than my blogging activity, which is currently not monetized.
---

My #1 recommendation is Wealthy Affiliate. I joined Wealthy Affiliate in September 2019, and I'm thrilled that I made that decision.
As a beginner entrepreneur, it is hard not to get distracted with multiple priorities. The Online Entrepreneur Certification offered by Wealthy Affiliate makes you stay focus by taking you step by step through a total of 50 lessons as you complete your website within your chosen niche.
Let me assure you that Wealthy Affiliate is not a shady online program. I would not be a member of a scam and would not recommend it if I thought it was not legit.
---
📖 Please leave a comment below and let me know what you think.
Final Thoughts