This page contains all quarterly income reports for Site #2 starting with the third quarter of 2020. To read overall income reports showing all income sources, please visit the Income Reports page. To see total income and a list of individual income sources, please visit the How Much Money I Have Made page.
Before I purchased the domain for this site I was asking myself: Is there room for one more blog? The answer is: ask me again in two years from now. I am not trying to be funny. That's how long it will probably take to answer that question.
Ever since I retired from my banking career, I have been busy looking for ways to generate money as an entrepreneur. Essentially I was tired (but not bitter) of being an employee and wanted to create my own business.
It has been about a year, and I have established Pioneer Publishing Group LLC as the business entity for all my projects. I am using this site, Finance Notebook (Site #1), to record my progress and talk about my successes and failures.
From the very beginning, I set up clear financial goals and rules because I believe without a roadmap, I will get nowhere.
For this year 2020, the goal is to earn $5,000, and am on target to accomplish that and it won't be hard.
The real challenge is to develop projects to ensure I meet my future financial goals without working 80-hour weeks.
Overall Income Goals
This is the summary table of my income goals. As you can see, they are slowly but steadily increasing. My ultimate goal is to prove that anyone determined can earn a full-time income as an entrepreneur within a reasonable time.
| | |
| --- | --- |
| Year | Gross Income |
| 2020 | $5,000 |
| 2021 | $10,000 |
| 2022 | $20,000 |
| 2023 | $30,000 |
| 2024 | $50,000 |
| 2025 | $70,000 |
| Total (6-year goal) | $185,000 |
That's where the initial question comes in: Is there room for one more blog?
Sure, I could make this money with many of the gig economy jobs. I could drive for Uber or try any of the available food delivery apps. And I will probably have to do some of those jobs as the financial goals increase.
But I can also dream of living a laptop lifestyle. You know, drinking a beer at the beach while writing blog posts that make me rich. Ok, maybe not rich, but without too many financial worries.
The Odds Are Not in My Favor, or Are They?
According to growthbadger.com, "there are over 600 million blogs in the world today, out of over 1.7 billion websites!!"
How much money are those blogs making is hard to know, but a Problogger.com's survey ran a few years ago and asked 1500 ProBlogger readers how much money they were making.
Based on that survey, 63% earned less than $3.50 per day. On the upside, 4% of those who took the survey were making over $10,000 per month (6-figures annually). An additional 9% were making over $1000 per month, which could be considered part-time income.
I will be honest; I'd like to be part of the 4% group making over $10,000 per month, but it may be a combination of blogging and other business activities in my case.
Are the Odds in My Favor?
Neil Patel has said that only those who produce great content have a chance to succeed. In his own words, "With so much content being produced, great content is the minimum bet for getting in the game."
I don't disagree with Mr. Patel, but I think personal traits are more important than writing great content.
Let me explain.
I don't think I will fail because I don't write great content. If I fail is because I gave up too soon. I will learn how to write great content if I don't give up.
According to bloggingtips.guru, around 90% of people quit blogging within a few months of starting. Based on various sources, websites' average time to rank on Google, even with serious search engine optimization (SEO) techniques, is about six months.
Perhaps some of those people who quit early were writing great content, but they never gave it a chance to rank on Google and other search engines.
So, are the odds in my favor?
I will not quit within a few months, so my odds are already better. I am in no way an expert blogger. In fact, I am totally new at it and English is my second language. And this is why I am setting it up as a 6-year plan.
How I Am Trying to Squeeze in One More Blog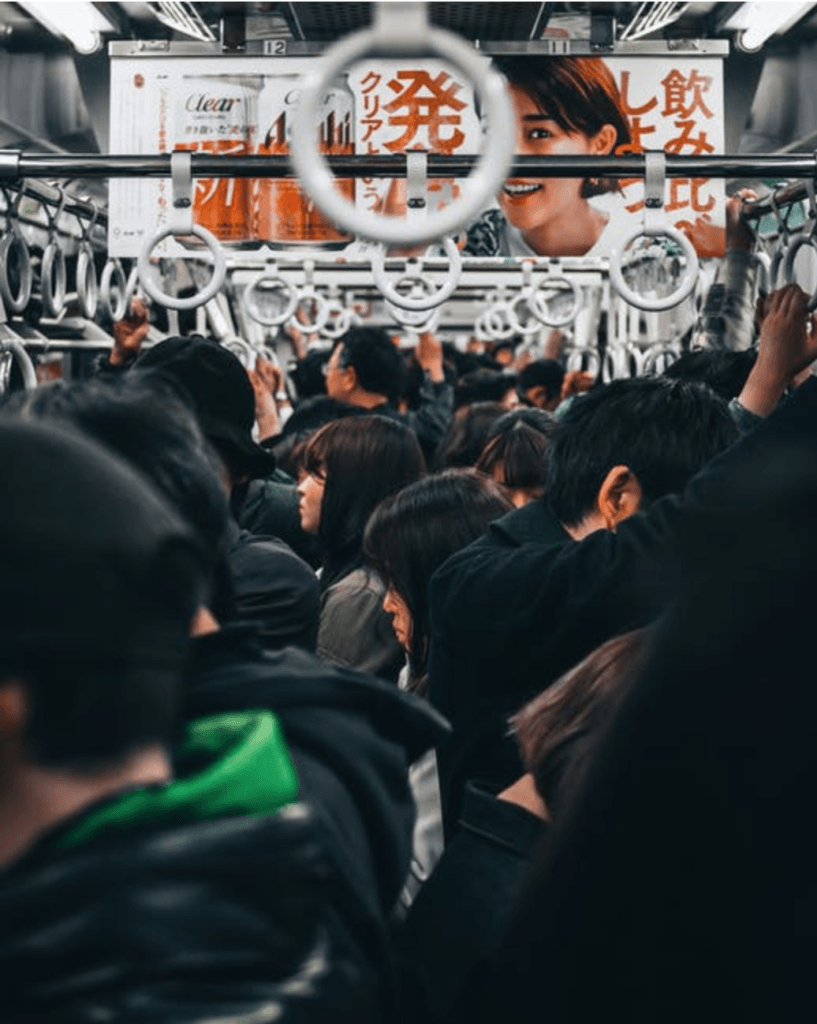 In May 2020 I started a blog about the new house my wife and I purchased in Lewes, Delaware.
I know, another blog about home maintenance, improvement and DIY projects. Good luck, right?
How are you to get a piece of the pie?
Have you ever been on a crowded subway train, wondering why you didn't wait for the next one? I have, I used to have audit assignments in San Francisco and commuted to offices with BART (Bay Area Rapid Transit). In my first assignments, I often waited for the next train to find out that it was as crowded as the prior one.
Invariably, as people got off the train after each destination, there was more room, and I was glad I didn't wait for another one. After all, you never knew if the next one was also going to be full.
This is how I am doing this blog; I am squeezing in the first train and waiting for people to exit the train little by little, but I will not leave the train until I arrive at my final destination.
2020 Basic Stats
These are the basic stats after 8 months.
| | | | | | |
| --- | --- | --- | --- | --- | --- |
| Month | New Posts | Total Posts | Users | Pageviews | Revenue |
| May | 8 | 8 | 31 | 651 | 0 |
| June | 10 | 18 | 54 | 215 | 0 |
| July | 14 | 32 | 28 | 74 | 0 |
| August | 11 | 43 | 28 | 50 | 0 |
| September | 14 | 57 | 118 | 150 | 0 |
| October | 13 | 70 | 386 | 450 | 0 |
| November | 17 | 87 | 2487 | 2824 | $24.16 |
| December | 13 | 100 | 1991 | 2302 | $29.85 |

2020-Third Quarter Review
This is my first quarterly review of site #2 and overall I am very happy with the progress so far.
Productivity
I have averaged almost 3 articles per week in terms of productivity, which is not easy for me because I am a slow writer, and English is not my first language. But I wouldn't have been able to do that without hiring writers to help me.
In my experience, writers have been very helpful, but they have provided maybe 60% of what I need. Don't get me wrong; that's huge, and I am very thankful for their help.
For every article I receive, I have to edit, add, and subtract quite a lot, but that's not always the writers' fault. I want to make sure the blog somehow reflects my personality and my life consistently throughout each article. It is not because I think my life is worth reading about, but because without the personal connection, I am just writing Wikipedia articles.
Nevertheless, without the writers, I would have maybe 50% of the content I have so far, which would not get me where I want to be. I'd like to continue writing 3 articles per week.
Expenses
I have made $3,919 so far in 2020 and have spent $1,750 of that hiring writers. I'm currently using IWriter to hire writers and I think it is worth every penny. The initial $4,500 start-up fund has now a balance of $2,869.
So, I am spending a little more than what I make, but this is investing in future growth, so I'm ok with it. But I have to be careful because I need to have enough money to pay for other business expenses.
Numbers of Users and Pageviews
If you look at the graph above, May and June's numbers are overstated because they also reflect my pageviews. I didn't figure out what to do not to count my own pageviews until July. I think September shows a clear upward trajectory with 118 users and 150 pageviews, but we need to see if the fourth quarter continuous that trend.
Blog Earnings
Easy number here: $0
Eventually, there will be two main ways to monetize this website: advertising and affiliates. I don't expect to make any money until mid-year of 2021. Even if I get significant traffic I prefer to wait to get enough pageviews to apply for Mediavine or other premium ad management companies. It's hard to make decent money with Google Adsense. In terms of affiliates, I'll probably end up using Amazon Associates.
Anyhow, it will be a nice problem to have once I get traffic. Stay tune!
2020-Fourth Quarter Review
This is my second quarterly review of site #2. It is starting to show what I believe is an exciting trend.
Productivity
Currently, I have continued to average 3 articles per week, which is a very good rhythm. The initial goal was to complete 100 by the end of the year and I achieved that goal.
I have continued to outsource most of my articles, but I think my writing process is not typical. I take the article from the writer as a rough draft and then I change a lot as I go. Sometimes I keep very little of what I receive from the writers.
I know this is not a very efficient way to write blog posts, but that's what is working for me right now. The input and ideas from the writer bring about new topics and nuances I believe are important.
I am not planning on having this process forever, but right now I feel that without the changes I am making I don't stand a chance to rank with the search engines.
I will like to continue like this until I see tangible results and learn what areas of the process I can tweak.
Expenses
I have made a total of $5,224 with all my side hustles in 2020, which is above the goal of $5,000 for the year. I have added $3,150 to the I-Writer account and have a balance of $380. That means I have spent $2,770 on writing services in 2020. About $1,000 of that was for the 4th quarter.
I started my business with a $3,000 start-up fund, and right now, I have $760 in my account to start the year plus the $380 balance in I-Writer.
So, I am spending more than what I make, but I don't see any problem with that because I continue to invest in future growth. I need to make at least $10,000 in business income in 2021 per my business goals. I am not planning to spend more than $5,000 next year on writing services; so I should be OK.
Numbers of Users and Pageviews
If you look at the graph above, November was exciting as I went from 386 users and 450 pageviews in October to 2487 users and 2824 pageviews in November. This represents an over 500% increase.
Then in December, when I expected the trend to continue, the number of users went down by about 20% to 1991 and pageviews by 18% to 2302. The good news is that I wasn't alone. The decrease was due to the December 2020 Google core update, which affected many websites.
All in all, the above graph shows the desired hockey stick shape and I think it's also showing that I may be out of the famous Google sandbox period AKA ghost town period bloggers dread.
If you have never heard of it, the Google sandbox or ghost town period refers to a sort of probation period for new sites before you get significant traffic.
The Google sandbox period may be 6 to 8 months if you have done things right. Some people say 4 to 6 months. I have seen enough examples to know that you have to wait at least 6 months and have at least 50 to 60 posts before getting out of the sandbox.
This period is Google's way to weed out those who don't have enough patience and endurance to handle blogging in the long run. I can tell you that it is tough, but i have been tested before in other ways. I am here to stay!
Blog Earnings
I have made $110.93 with the blog with advertising. The plan wasn't to include ads so early but I think it is probably better that users get used to pages with ads. I don't want them to be shocked from pages with no ads to, all of a sudden having ads.
I started adding some Amazon links, but I took them out because I don't want to spend the time right now with affiliate links. Perhaps in the future; we will see.
Overall I am very happy with the progress of this blog and can't wait to see what I get next quarter.