Based on my experience so far, you can earn about $5 or less per month, completing surveys with Paid Viewpoint. Based on Reddit reviews, some people are making from $30 to $40 per month.
The rewards I have received from Paid Viewpoint surveys are fair. How much you get paid per hour is comparable to what you get from Prolific and MTurk. However, I have not receive as many surveys as I would like. I have been using Paid Viewpoint for over two months and I have only received 3 surveys so far. But, I signed up at the end of November, which may be a slow period with the Christmas holidays.
What is Paid Viewpoint?
PaidViewpoint is one of the top market research survey sites. PaidViewpoint is operated by Ask Your Target Market (AYTM). AYTM's main objective is to make quality market research easily accessible and affordable to businesses large and small everywhere. In this press release, AYTM claims to be a leader in consumer insights automation technology. Michael Schwarz, the chief economist of Microsoft, has recently joined Paid Viewpoint as a member of their board of directors.

The "About" page of the company website notes that the platform is built upon the following 4 principles:
We pay cash for every completed market research survey.
We never screen you out once you've been invited into a survey.
We've cracked the code that takes "boring" out of the survey answering experience.
We respect your privacy and do not sell your personally identifiable information to anyone.
This is Paid Viewpoint demo video
Is Paid Viewpoint Legit?
Based on my experience Paid Viewpoint is clearly a legit company. I have not got paid yet because I haven't reached the payment threshold of $15.00. But many online reviews show that Paid Viewpoint pays with no problems.
Ways to get Money with Paid Viewpoint
The only way to make money with Paid Viewpoint is by completing available surveys. There are two type of surveys. Traits surveys, which are small collections of questions that help them better know you and your interests. These are usually 10+ short questions worth 10 cents. And regular surveys.
Mobile vs. Desktop or Laptop Task Completion
You can complete your surveys using your mobile device. Paid Viewpoint supports iOS (Apple) and Android mobile devices. No app is needed, you can take the survey right in your mobile browser, which is mobile friendly.
How Can You Sign up for Paid Viewpoint?
In Europe, membership is open to individuals who are sixteen (16) years of age or older. In the United States or elsewhere in the world, membership is open to individuals who are thirteen (13) years of age or older." (Based on June 11th, 2019 Terms of Service)
To sign up and register, you can go to paidviewpoint.com. You will get paid $1 for registering, and I believe 1 cent per piece of demographic information you provide.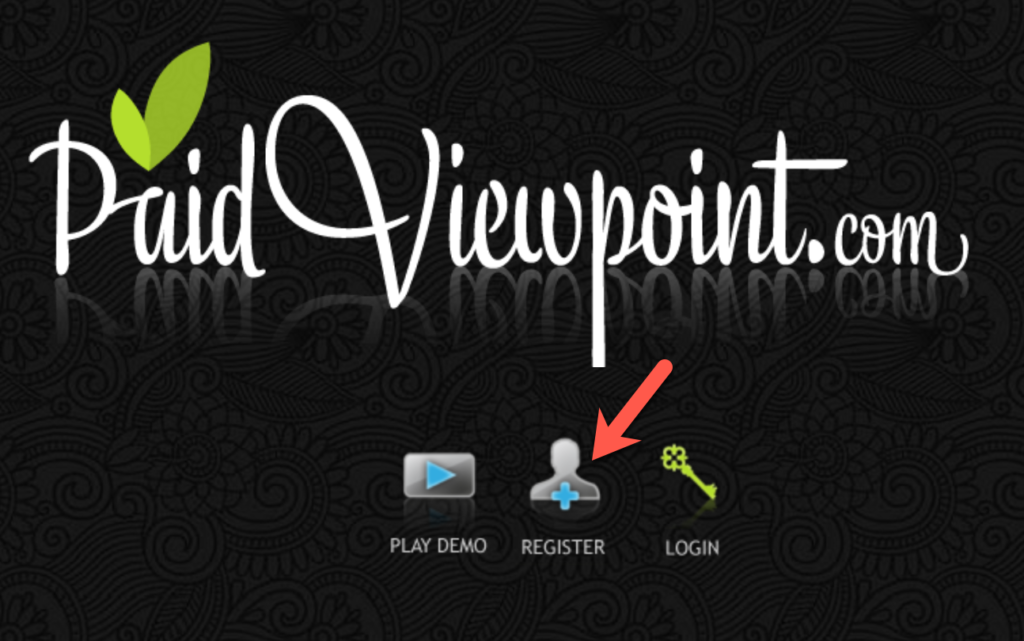 Demographic Information: You will be asked to answer basic demographic information. This is no different than many other survey platforms.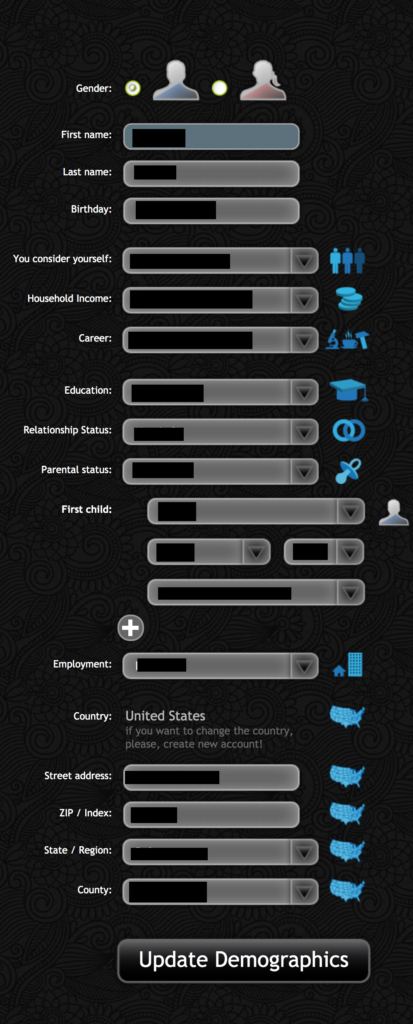 How Much can you Make with Paid Viewpoint?
Based on this Reddit post, some people are making from $7 to $10 per week with PaidViewpoint after their TraitScore gets to 9000 or better. More on this below.
In its website's FAQ, Paid Viewpoint says that it "limits the total number of market research surveys, any member is permitted to answer each month." This means that you will not get an unlimited amount of surveys.
This practice is not unusual; it's also done by Prolific, one of my preferred survey platforms. The reason for limiting the number of surveys to any one person is to maintain the quality of surveys by spreading them among many respondents.

According to Paid Viewpoint, the best way to increase the money you can make is by increasing your TrustScore. Paid Viewpoint says that it "offers more income opportunities to members with higher TrustScores. The pay-per-survey is also higher based upon your TrustScoreSM." Paid Viewpoint seems to be using the terms "TrustScore" and "TraitScore" interchangeably.
So how can you increase your TraitScore? What you see above is my current TraitScore (3474), which is not ideal as it should be 9000 or better.

You can increase your TraitScore by answering very small surveys (maybe 1or 2 minutes long) called "trait surveys." In my experience, I have been paid 10 cents per trait survey. Obviously, 10 cents per survey is not going to get you too far. But, you have to realize that the goal of these surveys is to increase your TraitScore and, as a result, get more and better-paid market research surveys. I have been receiving one trait survey daily.
This is similar to Amazon MTurk, where you need to keep a high HIT approval rate in order to make more money with MTurk.
The key to the trait surveys is to be truthful and consistent with your answers. In other words, don't change your answers from one day to the next if you want to increase your score.
The problem I currently have is that I get a very low volume of surveys, and this is the main complaint I have read on the internet about Paid Viewpoint. I think there is a little confusion here. When you sign up for an account, you are told that:

"PaidViewpoint (PV) will alert you within your account when a market research survey is available for you to answer. Additionally, PV will reach out to you with an alert according to the notifications setting in your account. The default setting of an email notification is "yes," which you can change at any time."

Based on this, I was just waiting for emails because I thought I would get an email every time a survey is available. But that's not the case. I have received only 3 emails with surveys in a month. After reading various internet sources I realized that this is the wrong approach as Paid Viewpoint rarely sends e-mails or text messages. You have to log on to the account and view your dashboard as often as possible throughout the day in order to see available surveys.

So, it turns out that Paid Viewpoint is the same as Prolific in this sense. Ideally, you want to be log on to their websites and keep an eye on the open tabs when you are with your computer to be aware of the surveys and complete them before they are gone.

**UPDATE: I have been logged on Paid Viewpoint for 20 days while I was working on other online activities and have only received Trait Surveys, which pay 10 cents. Clearly, Paid Viewpoint will not make a difference for my 2020 income goals.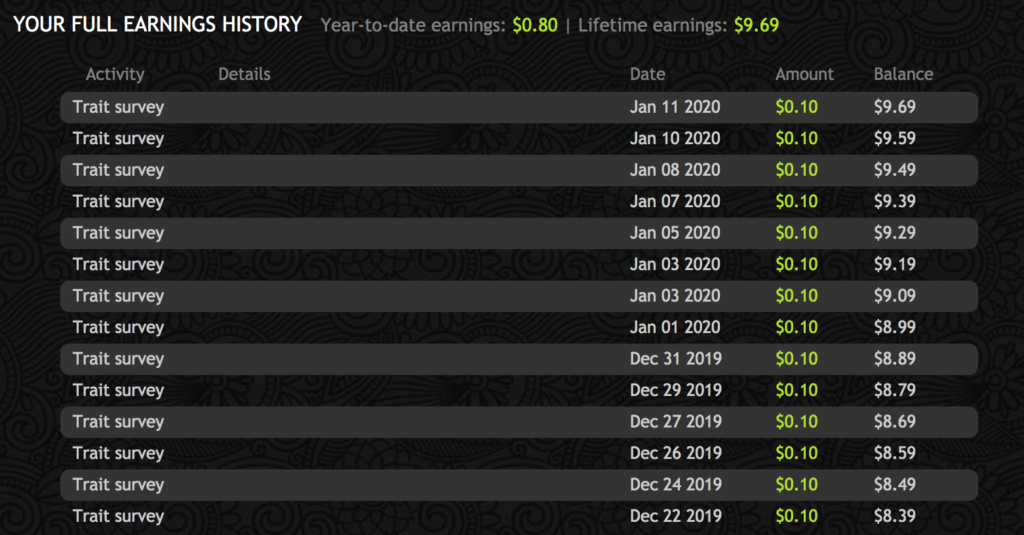 So, I have had Paid Viewpoint open on a separate computer tab for over two weeks to test and see if I capture a survey and this past Sunday apparently I missed a survey that came in my e-mail. I am considering going to their headquarters and wait there with my laptop. It's probably going to be more efficient, LOL!
How do you get Paid?
You get paid when you have accumulated a $15.00 USD balance. Rewards are typically processed within 72 hours of the request.

All cash-out payments are made through Paypal or their partner Virtual Incentives, without any exceptions.
Does Paid Viewpoint Have an Affiliate Program?
Yes, Paid Viewpoint has an affiliate program. This program will entitle you to 20% of your members' rewards, up to $25.00. That is, for any individual referral, you can make a maximum of $25.00 regardless of how much he/she makes. You will get this amount when the referral redeems the rewards, not when he/she earns the rewards.
Members who have 100 or more active referrals are eligible to participate in the VIP Community Builders Club. As a VIP, you get the same amount as above, but you get it when your affiliate earns the reward. You don't have to wait until he/she redeems it.
My Experience with Paid Viewpoint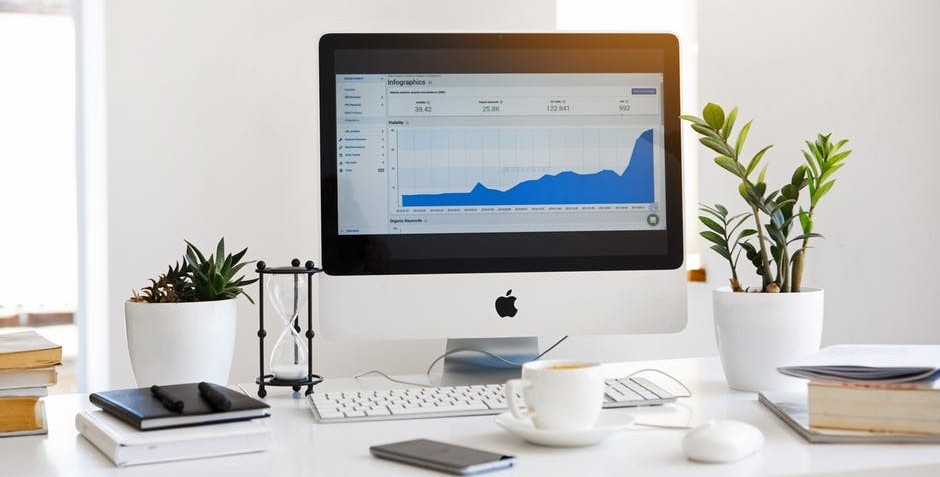 How Much Money Have I Made With Paid Viewpoint?
I have made $10.79 so far with Paid Viewpoint. This screenshot below is proof of my current earnings. I will update this section as earnings increase. [Updated January 31, 2020]
Every blog post I write is based on many hours of research. I also like to test every side hustle I review when possible. See how much I have made with all my income sources.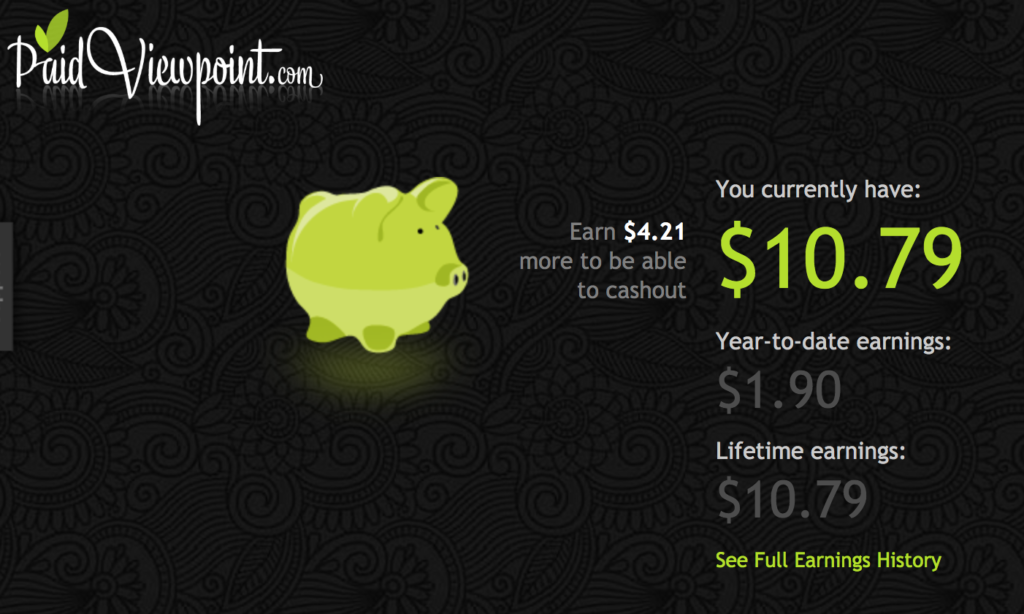 Ratings and Conclusion
| | | | | | |
| --- | --- | --- | --- | --- | --- |
| Overall Rating for Paid Viewpoint | ★ | ★ | – | – | – |
Paid Viewpoint is a very pleasant survey platform, which doesn't waste your time. However, in my experience, there are very few surveys available. I have only received 3 surveys in almost 3 months. My overall rating for Prolific is 2 stars out of 5.
👍 PROS
➤ Fair compensation (around $6 per hour)
➤ No screen-outs
➤ Simple and quick surveys
➤ Cash payments available
➤ Referral program available
👎 CONS
➤ Very limited number of surveys available
➤ It will not generate significant money for my 2020 income goals
---
My #1 Recommendation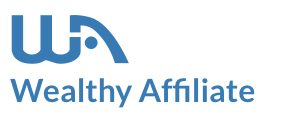 My #1 recommendation is Wealthy Affiliate. I joined Wealthy Affiliate in September 2019, and I'm thrilled that I made that decision.
As a beginner entrepreneur, it is hard not to get distracted with multiple priorities. The Online Entrepreneur Certification offered by Wealthy Affiliate makes you stay focus by taking you step by step through a total of 50 lessons as you complete your website within your chosen niche.
Let me assure you that Wealthy Affiliate is not a shady online program. I would not be a member of a scam and would not recommend it if I thought it was not legit.
In fact, because it is not a get-rich-quick scheme, you'll have to be ready to work hard. Anyone who tells you that you can make money while sitting on your couch doing nothing is lying to you.
The good news is that you will have a lot of help. If you join Wealthy Affiliate, you will be part of a growing community of over 1.7 million people. Everyone in that community has a hobby or something that gets him/her excited and motivated. We are all there to help each other pursue our dreams. I was very surprised when I joined how friendly everyone was.
I am ready to work hard to achieve my dreams and will be happy to help you in your journey as an online entrepreneur if you join me.
I'll see you inside Wealthy Affiliate!
📖 Please leave a comment below and let me know what you think.