If you like to walk or want to get motivated to start walking, Sweatcoin may be for you. I have used the Sweatcoin App for 35 days, and in this blog post, I will let you know why I will continue using it. I will also go over some features of the App. I don't like too much.
What is Sweatcoin?
Sweatcoin is an App among several similar Apps in the market that rewards you for walking. The App converts your steps into Sweatcoins that can be exchanged for various rewards, give it for charity, or trade with friends and family.
Sweatcoin was founded by Oleg Fomenko and Anton Derlyatka in 2016. In that year, they were one of the recipients of £10,000 award offered by the New Sport Tech Innovation Fund.
Below is the original Sweatcoin London Sport Technology Fund pitch video by the company co-founders.
In October 2018, the British Journal of sports medicine provided significant support to Sweatcoin's efforts by stating that "Sweatcoin has achieved sustainable physical activity behaviour change using a viable business model that can continuously reward its users for being active."
The company claims to be #1 in the App Store in various countries, including the USA. This may have been the case in 2016, but according to the App Store, it is #66 in Health & Fitness as of this writing.
Below is Sweatcoin's promotional video shown on the company's website.
Is Sweatcoin Legit?
I consider Sweatcoin legit even though I haven't accumulated enough coins to get awards. After all, what is the risk? It is free, and it doesn't take extra time since you get points for walking, which you were going to do anyhow.
How Do You Sign Up For Sweatcoin?
To signup, just download the App on your smartphone and create an account. You can get the App on Google Play or download it on the Apple App Store.
Per Sweatcoin's Terms and Conditions page, you must be at least 13 years old to use the Sweatcoin App. If you are below the age of 16, you must have obtained the consent of your parent or legal guardian. The App can be used in most countries.
How Much is One Sweatcoin Worth?
Currently, Sweatcoin is not considered a cryptocurrency because it is not on a blockchain. The company has a vision and a dream to make Sweatcoin a currency listed in exchanges like Bitcoin or Ether. But as of now, we can only guess how much a Sweatcoin is worth.
I have tested an App with similar cryptocurrency dreams that are not materializing, COIN App.
There several internet sources that say that each Sweatcoin is worth about $0.05, which is based on an old offer of $1,000 when you reach 20,000 Sweatcoins. As of this writing, I don't see any offer providing cash in exchange for Sweatcoins.
Let me try to guess by looking at the current offers on my App. I see three items that can be used to estimate the value of Sweatcoins.
Based on the items below, the value of 1 Sweatcoin varies with each item. The exchange value of one Sweatcoin for the 4K Action Camera deal is 4 cents, for the Fightcamp Boxing Gym is 14 cents, and for the Light Emitting Wearable is 7 cents.
| | | | |
| --- | --- | --- | --- |
| Item | # of Sweatcoins required | Price | Value of 1 Sweatcoin |
| 4K Action Camera OCLU | 7,999.99 | $299 | 4 cents |
| Fightcamp Boxing Gym | 11,999.99 | $1,687 | 14 cents |
| Light Emitting Wearable | 3,999 | $299 | 7 cents |
Another way to estimate the exchange value of 1 Sweatcoin is by looking at how much they pay for invites or referrals. They are currently paying $6 for 12 invites or $20 for 40 invites. Since you get 5 Sweatcoins per referral, the value of 1 Sweatcoin is 10 cents.
Although we can't estimate a precise value of Sweatcoins, we can provide a range based on all these examples. The exchange value of 1 Sweatcoin based on the price of available offers in my Sweatcoin App dashboard, is from 4 to 14 cents.
How Much Can You Make With Sweatcoin?
Sweatcoin FAQ notes that "1,000 verified steps convert to 1 Sweatcoin, minus a 5% commission which the business takes. So if you walk 10,000 steps a day, you will earn 9.5 Sweatcoins."
You can also earn Sweatcoins through the daily bonus offers. You try your luck by spinning, meaning, you'll watch an ad and get between 0 to 25 Sweatcoins. I just spun the three and got a total of 4 additional Sweatcoins.
Sweatcoin Membership Levels
Sweatcoin has several membership levels. With "Mover," the default level, users can only earn a maximum of 5 Sweatcoins per day. There are currently three more levels to choose from, for which you will be charged some Sweatcoins as noted below.
Mover – Free and allows you to earn up to 5 Sweatcoins daily or 150 per month
Shaker – For a 4.75 Sweatcoins charge a month, you can earn up to 10 Sweatcoins daily or 300 Sweatcoins per month
Quaker – For a 20 Sweatcoins charge a month, you can earn up to 15 Sweatcoins daily or 450 per month
Breaker – For a 30 Sweatcoins charge a month, you can earn up to 20 Sweatcoins daily or 600 per month
Trouble Maker – Coming soon.
Which level is best for you depends on how much you walk. I average about 8 Sweatcoins daily from walking, but I may also get several coins from the daily bonus. So, if you average more than 15 Sweatcoins a day, you may be better off with the "Breaker" membership.
I'd probably be ok with the "Quaker" membership, but I want to live dangerously, and I chose Breaker. Why not!
To change your level, go to your membership level page, click on the symbol for your current membership level, or on the "Change" button on your profile page.
How Do You Get Paid?
As of this writing, Sweatcoin doesn't pay cash for your walking. Although, it does pay cash through Paypal for referrals. More on that below.
Apparently, once upon a time, there was an offer of $1000 / £1000 PayPal gift card on the marketplace for 20,000 coins, but it no longer exists.
Currently, you earn coins for walking and other activities in the App. Those coins may be exchanged for various offers in the marketplace. Below are some offers I currently have on my App:
Trial set from Harry's for 3.99 Sweatcoins
50% off Wireless Earphones Tranya for 9.99 Sweatcoins
60% off a Super Chewer Box 3.99 Sweatcoins
4-week online courses from Shaw Academy for free
Various donation opportunities for Crowdfunding/Charitable projects
Marathon offers for which you'll need many Sweatcoins

4K Action Camera from OCLU for 7,999.99 Sweatcoins
Fightcamp Personal Boxing Gym for 11,999.99 Sweatcoins

Bucket List

Fly to Disney World for 5 days for 18,549 Sweatcoins
Take yourself to the next level (they will fund a learning trip) for 19,999 Sweatcoins
Dine at the Eiffel Tower for 17,999 Sweatcoins
See the Northern Lights from a Cosy Igloo for 17,599 Sweatcoins

There are a couple of things about these offers I don't like: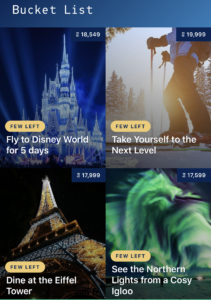 The discounted offers and trials can probably be obtained somewhere else on the internet.
The donations projects don't indicate how much money you are actually giving to the causes. Although, I guess something is better than nothing.
The bucket list offers are vacations that come with the following conditions that you may not think are reasonable:

You will be required to document your trip on video. Cameras can be provided
You will give permission for all content captured on your trip to be hosted by Sweatcoin in the Sweatcoin App and in the public domain
You consent to posting the final video on at least one of your personal social media platforms.
Does Sweatcoin Have an Affiliate Program?
Sweatcoin has an affiliate program where you can earn 5 Sweatcoins by referring one person to the App. To get credit, the person has to click your referral link and install the App.
Currently, this is the only way to directly get Paypal cash from Sweatcoins. They are currently paying $6 for 12 invites or $20 for 40 invites.
My Experience with Sweatcoin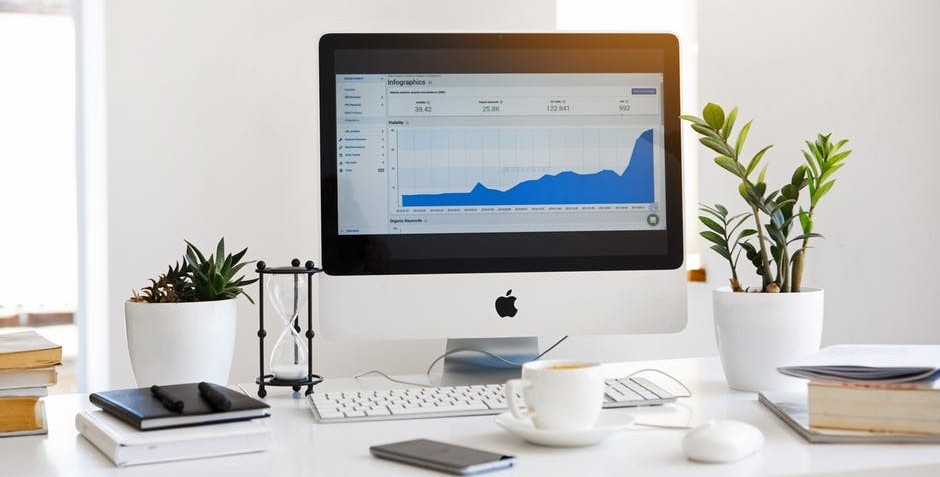 How Much Money Have I Made With Sweatcoin?
I have made $84.70 (1,694 Sweatcoins) so far with Sweatcoin. I am assuming a 5-cent value per Sweatcoin. This screenshot below is proof of my current earnings. I will update this section as earnings increase. [Updated March 31, 2021]
Every blog post I write is based on many hours of research. I also like to test every side hustle I review when possible. You may also want to see how much money I have made from the beginning. And may also want to take a look at the quarterly income reports.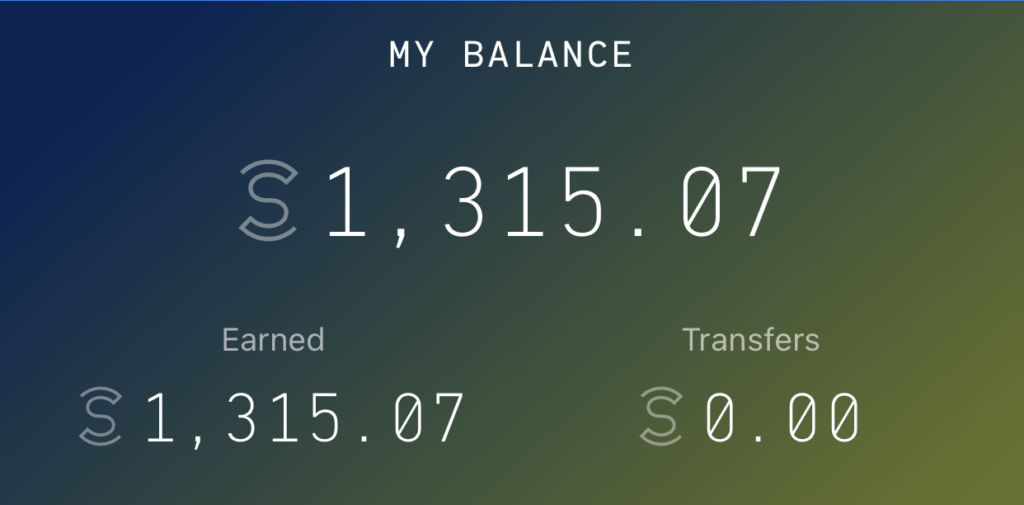 Video Summary of Sweatcoin
Let's wrap up with a quick summary video I have created. If you like this video, consider subscribing to the Finance Notebook Youtube Channel.
Ratings and Conclusion
| | | | | | |
| --- | --- | --- | --- | --- | --- |
| Overall Rating for Sweatcoin | ★ | ★ | – | – | – |
The main goal of this App, like all walking Apps, is to encourage you to be in better shape. When you are healthier, you cost less to employers, to health care companies and governments.
Sweatcoin hopes that employers, health care companies, and others see that and make money from them. I don't see anything wrong with that. I think it is a win-win proposition.
Although the value of your Sweatcoins is not straightforward if you already walk, you have nothing to lose. If you don't walk and start walking because of the App, you are already gaining in health. My overall rating for Swagbucks is 2 stars out of 5 because it is not a robust money-making opportunity, but on the other hand, you can't lose much by using it.
👍 PROS
➤ You may become healthier by using the App
➤ It is easy to earn Sweatcoins by just walking
➤ You can exchange the Sweatcoins for prizes

👎 CONS
➤ Sweatcoins value is not consistent or clear
➤ Most worthwhile prizes cost too many Sweatcoins
➤ It will not generate significant money for my 2020 income goals
---

My #1 recommendation is Wealthy Affiliate. I joined Wealthy Affiliate in September 2019, and I'm thrilled that I made that decision.
As a beginner entrepreneur, it is hard not to get distracted with multiple priorities. The Online Entrepreneur Certification offered by Wealthy Affiliate makes you stay focus by taking you step by step through a total of 50 lessons as you complete your website within your chosen niche.
Let me assure you that Wealthy Affiliate is not a shady online program. I would not be a member of a scam and would not recommend it if I thought it was not legit.
---
📖 Please leave a comment below and let me know what you think.