When I first used Observa, I was very impressed, and I thought it was as good as Field Agent. My initial impression was based only on three jobs because there were not many jobs in my area. So, I couldn't wait to see more jobs available.

Finally, I had a chance to complete more jobs, and my opinion of Observa has changed a little. In this Observa review, I'll provide my overall impression and specific experience I had.
About Observa
Per Linkedin, Observa was founded in 2015. The company is described as a "platform that delivers AI-directed actions and real-time insights. Brands and retailers use Observa to improve store execution and drive a higher ROI on marketing and sales efforts."
CEO, Hugh Holman founded Observa with business partner Erik Chelstad (CTO). Below is the company video description: "Observa – Make money wherever you are."
Is Observa Legit?
Observa, Inc is a company with over 7 years of history. I have no doubts that the company is legit. I have already received five payments into my Paypal account from five jobs I have completed without any problems. I have also interacted with Observa support staff and my opinion is that they were very professional.
Typical Observa Assignments
Most opportunities with Observa involve going to a retailer and answering questions about brands in the store and taking pictures of certain products. If you have done Field Agent jobs, the Observa opportunities will look familiar.
Experience with my first three jobs
My first three jobs were not too complicated and I was happy with them.
The first one was a demo audit in a nation-wide retailer, where I had to validate that certain products where present in the display, quickly interact with an employee and take a few pictures.
The second one was a display audit, where I had to find and take a picture and answer a couple of questions about one display.
For the third observation, I had to report and take a couple of pictures of cheese products.
Experience with my last three jobs
Last week, I finally saw some jobs in my area and I accepted three more jobs. One was approved and two were declined. It was a little frustrating.
Job #1 – The job approved required over 30 pictures of products of a particular brand in a grocery store. Most of the products were on the same area so it wasn't too hard, but I really don't like to have to take so many pictures.
It reminded me of EasyShift, which was a very bad experience. Unlike EasyShift though, this Observa job had an authorization letter, which meant that I wasn't afraid of a store employee asking me why I was taking pictures, which is nice. But still, too many pictures and too detail.
Job #2 -The first job declined was due to not taking a picture of the "FULL freezer unit, top to bottom." Bear in mind that you have to do this while opening the freezer door with one hand and taking the picture with the other. So, this is not easy. But I admit that I didn't do a good job with this one and I'm OK with the rejection.
Job #3 – Most Observa jobs now require conversations with employees or managers. The second job declined required a conversation with a manager if a particular display was not complete. There was a small part missing on the display and I talked to a floor manager about it and documented it on the notes area of the assignment.
This job was rejected because, in the employee conversation part, I didn't indicate whether the product had been received or not. This was a drop-down menu saying, was the part received: "Yes" or "No".
I didn't answer that because the answer was I don't know –the manager I spoke with told me he didn't know, which wasn't an option on the drop-down menu. Therefore, I wrote my explanation in the notes area. I think this rejection is unreasonable.
UPDATE: I wrote complaining about this rejection to Observa support and they agreed that there was sufficient information to approve it. So, It's all good 🙂
Mobile vs. Desktop or Laptop Task Completion
The only way you can make money with Observa is by using a smartphone app. You will capture all the pictures and information requested and submit the job, all with your smartphone. You can get the app on Google Play or download it on the Apple App Store.

How Can You Sign Up For Observa?
To join Observa, just download the app and create an account –this is pretty simple.
Per the website FAQ, jobs are currently offered only in the USA and Canada. Per Observa Terms of Service, to register and use the Observa app, you must be of legal age. In the USA, the legal age could be 16, 17, or 18, depending on the State.
Apparently in Canada, legal age could be 18 or 19, depending on the province or territory. So, make sure you are of legal age where you reside before registering for Observa.
Below is a company short guide on how to become an Observer and how Observa works.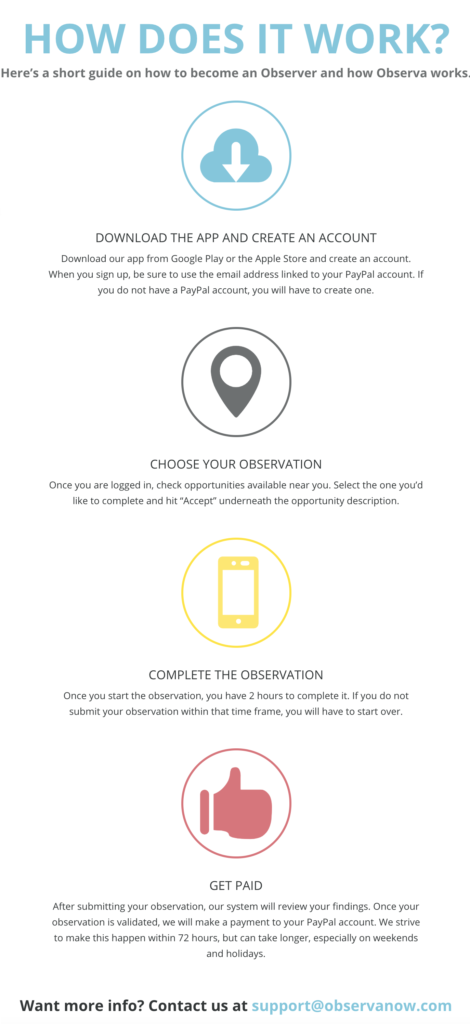 How Many Available Jobs Are There?
In my experience, so far, I have not seen many available jobs in my area. I have only been able to complete six jobs.
Below is a screenshot of what the Observa app shows at this moment for my area. There are no jobs near me as of now.
By contrast, the Field Agent app in the same area, day, and time shows many potential jobs for grabs. They may or may not be exciting, but that is a different point. At least there are options.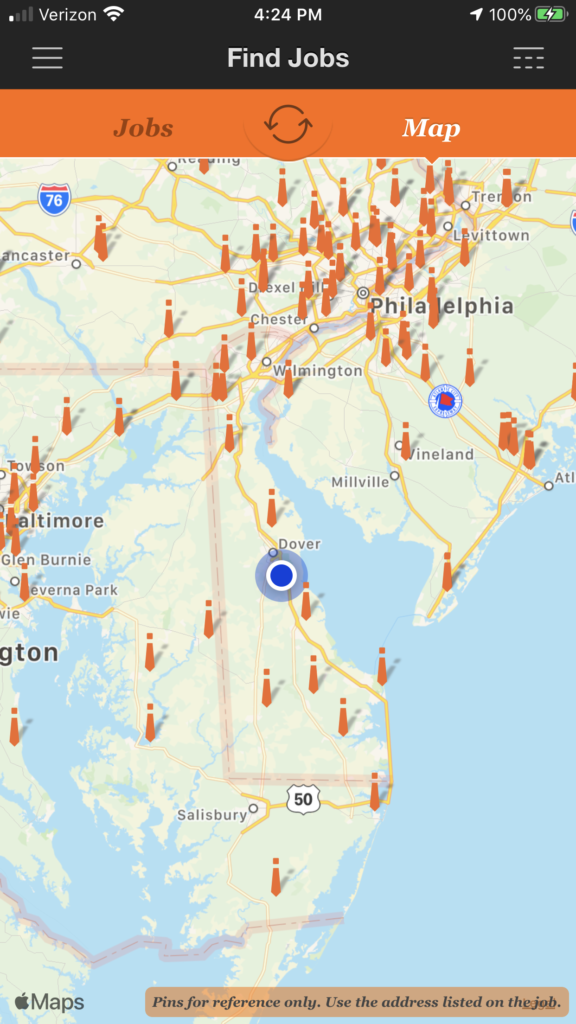 How Much Can You Make With Observa?
Based on the six jobs I have completed, I would say that on average, you can earn up to $15 per hour of work. Just like with Field Agent, this assumes you are already in the store when you accept the assignment.
If you count travel time from your home to the store, these amounts will be different. All in all, it is not bad pay for this type of gig. However, out of my last three job attempts, one was declined. So, my earnings per hour have decreased a little because of that.
I have completed six jobs.
The first one was a demo audit in a nation-wide retailer, where I had to validate that certain products where present in the display, quickly interact with an employee, and take a few pictures. It took me about 40 minutes to complete this job and paid $11.
The second one was a display audit where I had to find and take a picture and answer a couple of questions about one display. This job took me maybe 25 minutes and paid $8.
For the third observation, I had to report and take a couple of pictures of cheese products. This job also took me about 20 minutes and paid $6.
The fourth one took about 20 minutes and paid $6.
The fifth job was rejected -$0 (My fault though)
The sixth job took about 25 minutes and paid $8.
How Do You Get Paid?
Per Observa FAQ, you can get paid via PayPal or Coinbase. Coinbase includes Bitcoin, Bitcoin Cash, Ethereum, and Litecoin payments. Currently, there is no alternative method to get paid.
Payment is issued to the email that you sign up for Observa with. So make sure it is the same one you use for Paypal or Coinbase.
There is no minimum cash-out payment amount. If you complete a job and is approved, you will get paid.
When Will You Get Paid?
The FAQ notes that "payment is issued immediately following the validation of your submission. The validation process involves ensuring you were at the correct location, and that you completely answered each question according to the instructions."
In my experience, the payments have been made extremely fast. In one instance, I completed the job, submitted it, and saw the money in my Paypal account minutes after I left the store. Not kidding, their payment is very fast. See below.
I submitted this job on February 29th at 1:11 pm. I received an email from Observa letting me know that the payment had been sent at 1:30 pm. And I received confirmation of the payment to my Paypal account at 1:31 pm. Truly fast!!
Does Observa Have an Affiliate Program?
Yes, Observa has an affiliate program that pays you 25% of the first 4 observations from anyone you refer.
My Experience with Observa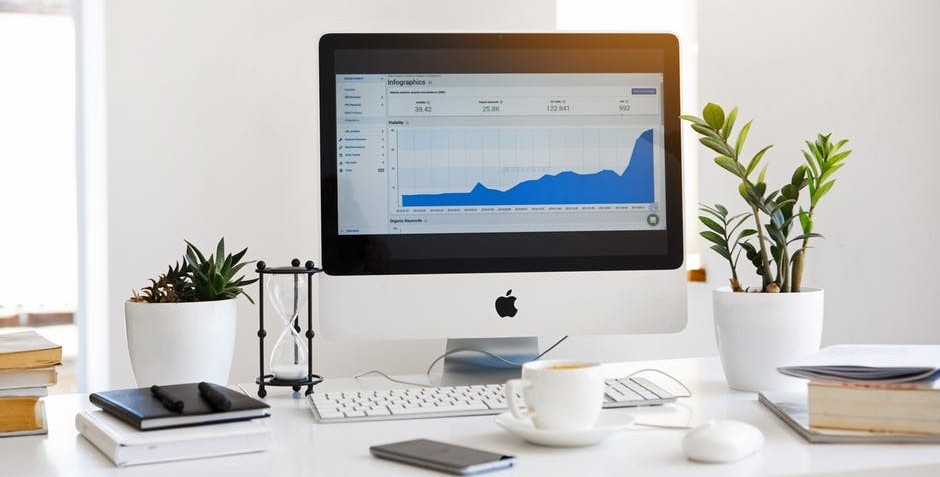 How Much Money Have I Made With Observa?
I have made $380.56 so far with Observa. I haven't worked on Oberva gigs for a while because I am focusing on other business activities. But I have continued to make some money through the affiliate links on this page. The screenshot below is proof of my current earnings. I will update this section as earnings increase. [Updated September 30, 2021]
Every blog post I write is based on many hours of research. I also like to test every side hustle I review when possible. You may also want to see how much money I have made from the beginning. And may also want to take a look at the quarterly income reports.
Video Summary of Observa
Let's wrap up with a quick summary video I have created. If you like this video, consider subscribing to the Finance Notebook Youtube Channel.
Ratings and Conclusion
| | | | | | |
| --- | --- | --- | --- | --- | --- |
| Overall Rating for Observa | ★ | ★ | ★ | ★ | – |
Just like with Field Agent, if you can accept jobs when you are shopping in the store or are near the store, then you can expect to make up to $15 per hour of actual work completed. Your Observa jobs are more likely to be more detailed than your Field Agent jobs, which may force you to spend more time with each job and lower your earnings per hour.
My overall rating for Observa is 4 stars out of 5.
👍 PROS
➤ Fair compensation (up to $15 per hour)
➤ Cash payments available
➤ Low cash out amount

👎 CONS
➤ Some assignments may be intimidating for some people
➤ The earnings per hour are lower if you choose to drive far to complete the job
➤ There are not enough jobs available
➤ It will not generate significant money for my 2020 income goals
---

My #1 recommendation is Wealthy Affiliate. I joined Wealthy Affiliate in September 2019, and I'm thrilled that I made that decision.
As a beginner entrepreneur, it is hard not to get distracted with multiple priorities. The Online Entrepreneur Certification offered by Wealthy Affiliate makes you stay focus by taking you step by step through a total of 50 lessons as you complete your website within your chosen niche.
Let me assure you that Wealthy Affiliate is not a shady online program. I would not be a member of a scam and would not recommend it if I thought it was not legit.
---
📖 Please leave a comment below and let me know what you think.