The Ivueit app helps freelancers make extra money by taking pictures with their smartphones and answering simple questions about business properties. These assignments don't require you to go inside a business or talk to employees or managers.
The jobs are easy to complete and don't require any qualification. They take typically 15-20 minutes of your time plus commute time to the location. You can expect to earn $10 for your work.
In this Ivueit review, I'll go over the app's basics, what other people think of the app, and my own experience.
About Ivueit
Ivueit is an on-demand compliance platform that helps facility or building managers receive real-time photos of their buildings and surrounding areas from freelancers (vuers) like you and me.
The company, headquartered in Ohio, was co-founded in 2014 by two friends. Mike Popadak is one of the co-founders and current CEO.
It is similar to Field Agent, Observa, Easy Shift, and Gigwalk, in that they offer various types of tasks that pay you money for typically being "undercover" one way or another.
The distinct difference is that Ivueit will ask you to take pictures of the outside of the various businesses only. At least as of my review, you will not need to go inside a business, such as a store, and take pictures.
The video below is an introduction from Ivueit going over their service for property managers.
Is Ivueit Legit?
IVŪEIT Media, LLC, the company behind Ivueit has about 6 years of history. I have no doubts that the company is legit. I have already received one payment into my Paypal account from one job I have completed without any problems. More on that below.
How Can You Sign Up For Ivueit?
To sign up can you download the Ivueit mobile app for free in the App Store or Google Play store and create an account –this is pretty simple.
Per Ivueit Terms and Conditions, you must be at least 18 years of age to download the app and do the jobs. I couldn't figure out if you can use the app outside of the USA. But based on the website, it looks like you only have assignments in the USA. Please let me know in the comments below if this is wrong.
What Will You Be Doing With Ivueit
You will be taking various pictures of the condition of individual properties. In my case I had to take pictures of the sidewalk, the parking area, focusing on potholes and cracks. You will also answer short questions together with the pictures.
How Many Available Jobs Are There?
I don't know how many jobs there are in other areas of the US, but I haven't been very lucky in Delaware, the State I live in.
I see a couple of jobs every now and then, but there are either taken quickly or there are too far for me.
I was able to complete one (see below) and I will definitely keep an eye out for more jobs in the future to meet my income goals.
Below is a screenshot of what the Ivueit map in my app shows at this moment for my area. Essentially there is only one job currently taken in Wilmington, very far from where I live, Lewes.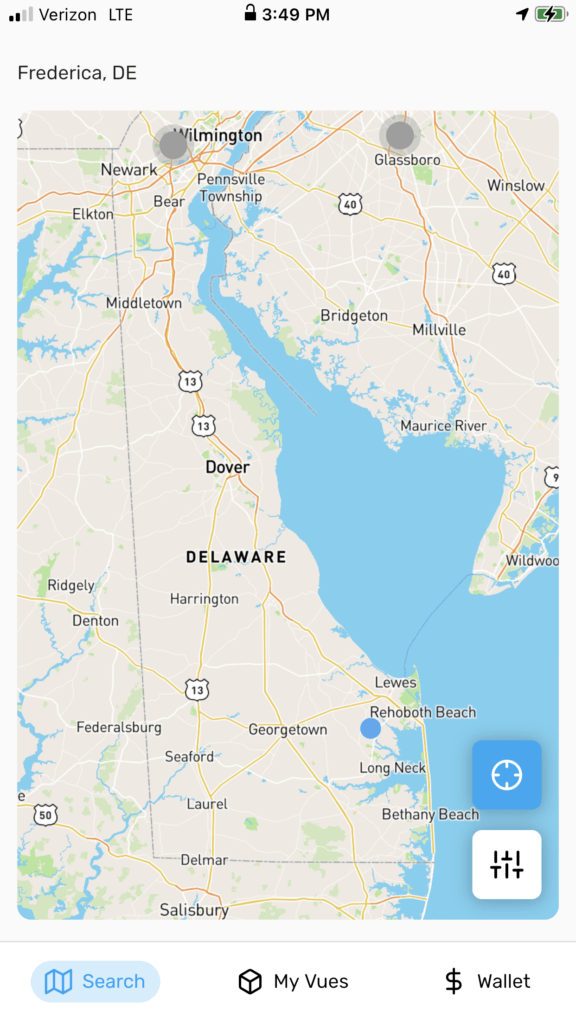 How Much Can You Make With Ivueit?
Based on the one job I completed, I think you can make from $15 to $20 per hour with Ivueit. Just like with all other similar apps, this is assuming you don't have to travel to the location and you happen to be there and reserve the job and completed it on the spot. This is a big assumption that rarely happens.
The job I completed was for a Dollar General store and it paid $10 and it was 9 miles away, about 20 minutes from my home. Since it took me about 20 minutes to complete. The total time was 1 hour (20 minutes to go, 20 minutes to complete, and 20 minutes to come back.)
Thankfully I always have other gigs around the area, so the time spent commuting works also for the other gigs. So, assuming you have other gigs within the same commute, $15 to $20 an hour is what you can make with Ivueit. This is not bad for gig-economy jobs.
How Do You Get Paid?
You need to have an account with Paypal or Venmo to get paid for your jobs. I got paid through Paypal for my one gig. The screenshot below shows the payment.

When Will You Get Paid?
I got paid the next day for the job I completed, so you should expect to get paid within 24 hours of completing the jobs, assuming there were no problems with your work.
IVueit Training Videos
Below are 3 very useful training videos on how to claim a vue, how to contact the company, and how to edit a rejected vue for resubmission.
Claiming a Vue
https://www.youtube.com/watch?v=xPZ4cdInIy4
Contact iVueit [text, email, call]
https://www.youtube.com/watch?v=rHBRplwnOfk
Edit Rejected Vue for Resubmission
https://www.youtube.com/watch?v=Rq4LEdznYCs
What People Think of Ivueit
I have only worked on one job so far and based on that experience, I am ready to do more because I think they are worthwhile. Ivueit is as good as other mystery shopping type of apps I have used. But let's see what other people think.
App Store Ratings and Reviews

The App Store rating is 3.9 out of 5 with 597 ratings. I consider this a strong rating. There are always going to be complaints about these apps –you can't please everyone. I didn't have any problem with the one assignment I completed but I need to have more jobs under my belt to have an informed opinion about this app. You can see all the App Store reviews here.
Google Play Ratings and Reviews
The rating in Google Play is a little worse than the App Store, 3.5 out of 5 with 971 ratings. Some of the complaints are related to the limited amount of jobs, which has also been my experience. Some complained about certain issues with the app. You can see all the Google Play reviews here.
My personal experience with one job was fine, but I will update this area if I have a chance to do more jobs with Ivueit.
Does Ivueit Have an Affiliate Program?
I am not aware that Ivueit has an affiliate program. Please let me know in the comments below if you think they have an affiliate program.
My Experience with Ivueit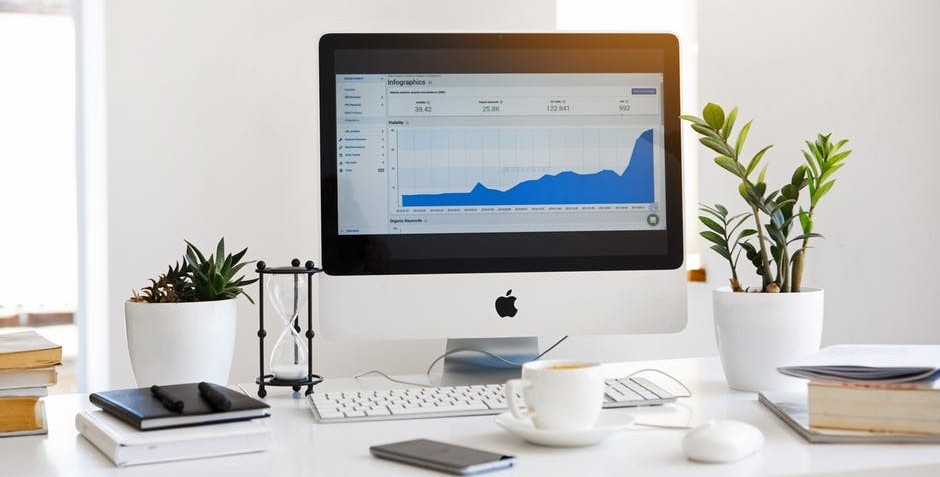 How Much Money Have I Made With Ivueit?
I have made $18 so far with Ivueit. This screenshot below is proof of my current earnings. I will update this section as earnings increase. [Updated March 31, 2021]
Every blog post I write is based on many hours of research. I also like to test every side hustle I review when possible. You may also want to see how much money I have made from the beginning. And may also want to take a look at the quarterly income reports.

Ratings and Conclusion
| | | | | | |
| --- | --- | --- | --- | --- | --- |
| Overall Rating for Ivueit | ★ | ★ | ★ | – | – |
I am looking forward to more jobs from Ivueit. I think these jobs are a very good complement to the other ones I am already completing with Field Agent, EasyShift, Gigwalk, Presto Shopper, and Observa. Because it is still new to me and there are no many jobs available in my area, my initial rating is 3 stars out of 5. I will update this post as I learn more with experience.
👍 PROS
➤ Fair compensation (around $15 per hour)
➤ Cash payments available
➤ Low cash out amount

👎 CONS
➤ Some assignments may be intimidating for some people
➤ The earnings per hour are lower if you choose to drive far to complete the job


---

My #1 recommendation is Wealthy Affiliate. I joined Wealthy Affiliate in September 2019, and I'm thrilled that I made that decision.
As a beginner entrepreneur, it is hard not to get distracted with multiple priorities. The Online Entrepreneur Certification offered by Wealthy Affiliate makes you stay focus by taking you step by step through a total of 50 lessons as you complete your website within your chosen niche.
Let me assure you that Wealthy Affiliate is not a shady online program. I would not be a member of a scam and would not recommend it if I thought it was not legit.
---
📖 Please leave a comment below and let me know what you think.