The Presto Shopper app offers a way to visualize and complete mystery shopping jobs from various platforms into one place. As convenient as the platform is, the drawback is that you need to first sign up for different companies and often complete qualifying tests to start working on most jobs.
If you are an experienced mystery shopper and have already signed up and qualified for those different companies, it may be very convenient to have all the gigs on one platform. Some of the jobs, however, don't require any special qualifications.
I learned in the 4th quarter of 2020 that many jobs did not require qualifications. In fact, I completed over 50 jobs and earned $464 during that quarter –more on that below.
In this Presto Shopper app review, I'll go over the app's basics, what other people think of the app and my own experience.
About Presto Shopper
Presto Shopper is one of several platforms owned by SurfMerchants, a company established in 1998 by Tony Felos, John Hsu and Greg Ansin.
SurfMerchants define themselves as a company "to go to if you need technology to handle a business problem, to automate a tedious process […]"
PrestoShopper is an aggregator of secret shop gigs. It collects available gigs from other companies, such as KSS International, Ipsos Insight, Sutter Marketing, etc. They also have their own gigs mixed with all the other ones.
They are similar to Field Agent, Observa, Easy Shift, and Gigwalk in that they offer various types of tasks that pay you money for typically being "undercover" one way or another. Typically the longer and more complicated the job the more you get paid.
Unlike these other apps, with Presto Shopper you may need to sign up with different companies and sometimes take qualifying tests before you can start the job. This is because Presto Shopper is an intermediary for many of the jobs available in the app.
They offer three main types of shops:
Live Shops: expected to be completed during the normal shopping time, ultra-fast, and offering instant rewards.
Insta Shops: taking 15-30 minutes and paying in around 3 days.
Mystery Shops: taking 30 minutes or longer and paying in about 30 days.
This is an introduction video from the company describing the platform.
Is Presto Shopper Legit?
The company behind PrestoSoppers (SurfMerchants) has over 20 years of history. I have no doubts that the company is legit. I have already received several payments into my Paypal account from many jobs I have completed without any problems.
How Can You Sign Up For Presto Shopper?
To sign up download the Presto Shopper mobile app for free in the App Store or Google Play store and create an account –this is pretty simple.
Per Presto Shopper Terms of Service, you must be 17 years of age or older to download the app and do the jobs. I couldn't figure it out if you can use the app outside of the USA. As far as I know, there are only shops available in the USA. Please let me know in the comments below if this is wrong.
How Many Available Jobs Are There?
It will obviously depend on your area, but there are many jobs available near me, but there are not readily available. And by that, I mean that most of the jobs have requirements. For example, many of them right now are tobacco compliance gigs that require you to be from 18 to 27 years. I am older than that.
Some other ones require you to meet certain qualifications with the company that offers the job. For example, I see one that requires me to read long instructions and then take a test before I can do the job that pays $18. I don't have the time right now, but I may do it in the future.
I imagine that you only have to take this quiz once and then can do other jobs with the same company without taking it again. I don't know but it is definitely a possibility if I don't have other ways to meet my income goals.
Update: There were many Insta Shops available in the 3rd quarter of 2020 that did not required qualifications. I was able to complete over 50 of them and made $464.
Below is a screenshot of what the Presto Shopper map shows at this moment for my area.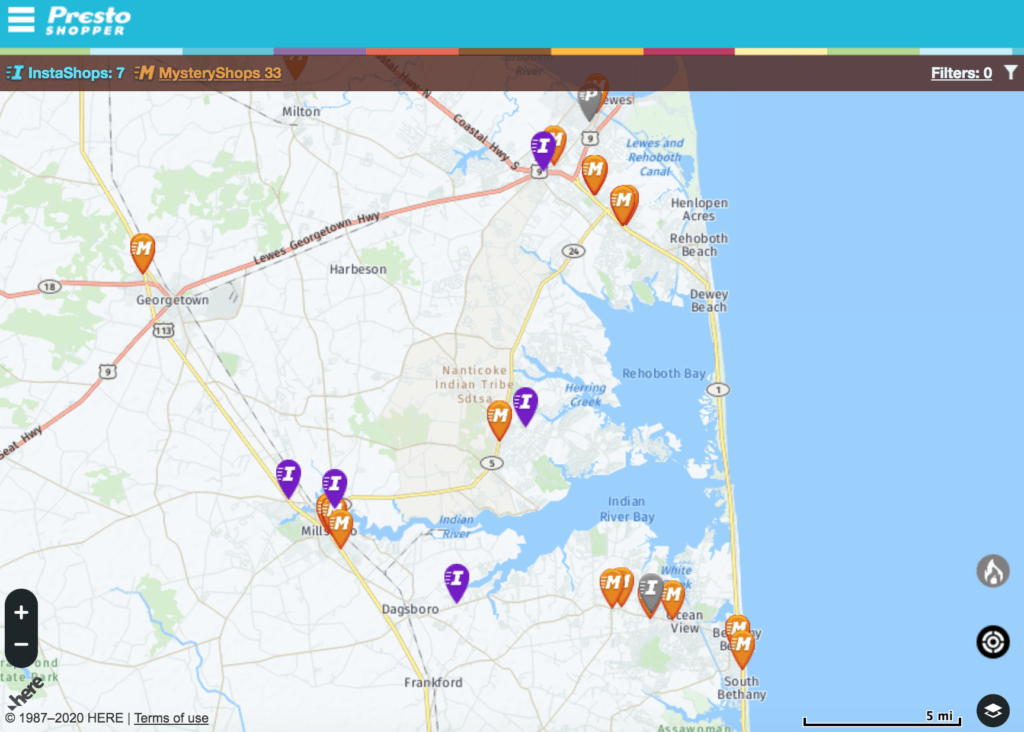 How Much Can You Make With Presto Shopper?
Based on more than 50 jobs I have completed, you can make from $15 to $20 per hour with Presto Shopper. This is assuming you don't have to travel to the location and you happen to be there and reserve the job and completed it on the spot. This is a big assumption that rarely happens.
If you count travel time from your home to the store, these amounts will be different. Although, in my case, I had days with several jobs near each other and I definitely made over $15 per hour with each job.
All in all, it is not bad pay for this type of gig. I got paid $8 for each job, most of them in a gas station where I had to count the cars that were fueling, in addition to record various information, such as the hours of operation, number of pumps, gas price, etc. It took me on average about 20 minutes.
How Do You Get Paid?
You get paid through Paypal, but you can also get paid in Amazon and TangoCard credit if you don't have Paypal. As you may know by now, I prefer to get paid in cash, so I got paid through Paypal for my gigs. The screenshot below shows one of my payments.
When Will You Get Paid?
The jobs I completed are considered Insta Shops, which according to their website should take 15-30 minutes and paying in around 3 days.
I completed and submitted this job on October 9th at 10:41 am. The job was accepted on October 11 and I received payment in my payment account the next day October 12.
For this one job, I have to say that it all came pretty much as the company stated. It took me about 20 minutes and got paid within 4 days.
Update: I can validate that these payments take around 3 days. I did have to correct a couple of jobs I did (my fault) and those took an extra day.
This is a screenshot of my first job. Since then, I have completed over 50 jobs.
What People Think of Presto Shopper
For the Insta Shops I have completed I think I have nothing but good things to say about them. They were easy and quick. I have not completed other types of shops that require qualification yet. So, I don't have an opinion on those.
It is true that the app goes blank occasionally and I have to reload it. But that never happened when I was completing a gig. So my experience so far is the same as the other mystery shopping type of apps. But let's see what other people think.
App Store Ratings and Reviews
The App Store rating is 2.7 out of 5 with 60 ratings. It is definitely not a good rating. There are many complaints about the app. It may depend on the assignment you have to complete. I have an iPhone, and for the assignments I completed in the gas stations, I didn't have any problem, but I need to complete the other type of jobs to be able to have a fully informed opinion about this app. You can see all the App Store reviews here.
Google Play Ratings and Reviews
The rating in Google Play is better than the App Store, 3.5 out of 5 with 289 ratings. Again most complaints are about the app not working well all the time. You can see all the Google Play reviews here.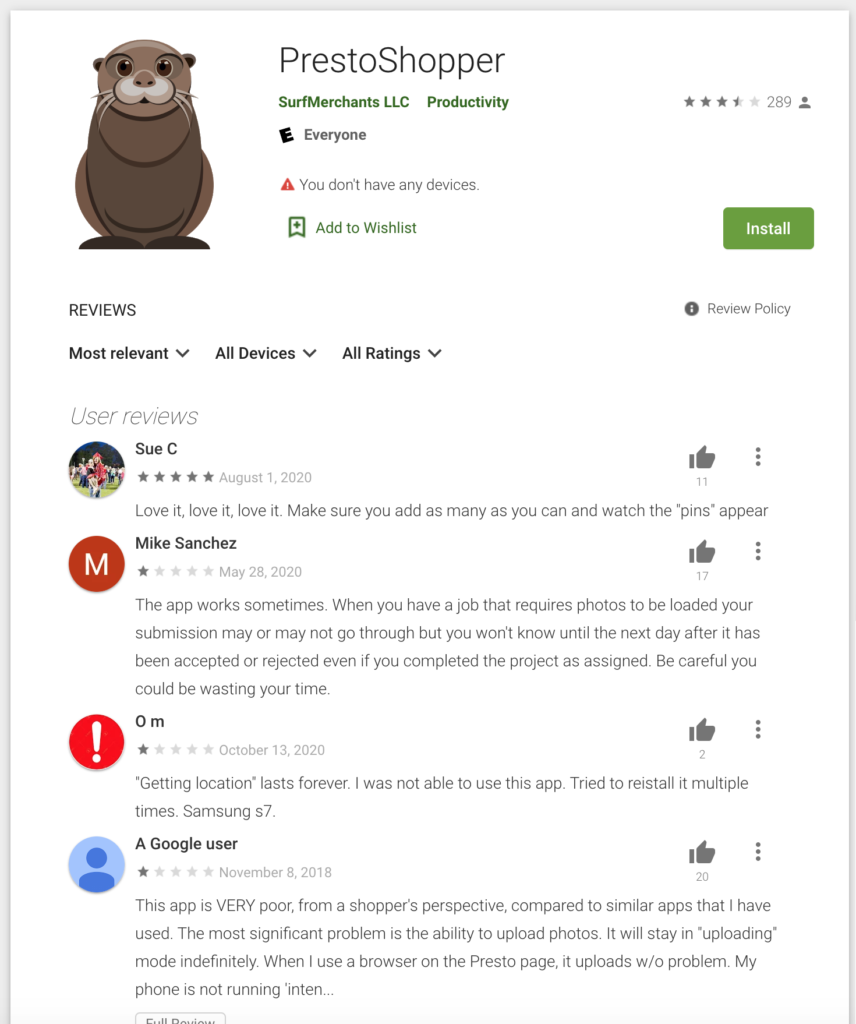 Based on the reviews, it is not the most reliable app, but my personal experience with my jobs was fine. I will update this area if I have a chance to do more jobs with Presto Shopper.
Does Presto Shopper Have an Affiliate Program?
I am not aware that Presto Shopper has an affiliate program. Please let me know in the comments below if you think they have an affiliate program.
My Experience with Presto Shopper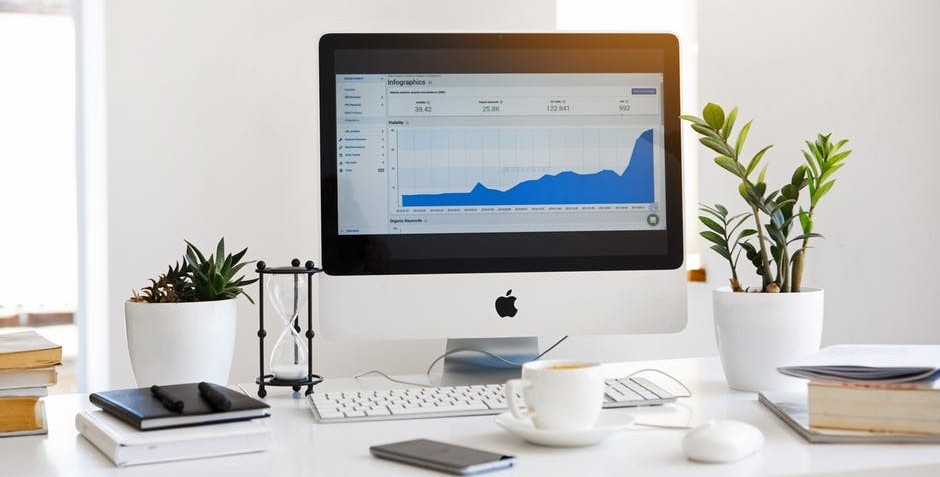 How Much Money Have I Made With Presto Shopper?
I have made $677.97 so far with Presto Shopper. This screenshot below is proof of my current earnings. I will update this section as earnings increase. [Updated March 31, 2021]
Every blog post I write is based on many hours of research. I also like to test every side hustle I review when possible. You may also want to see how much money I have made from the beginning. And may also want to take a look at the quarterly income reports.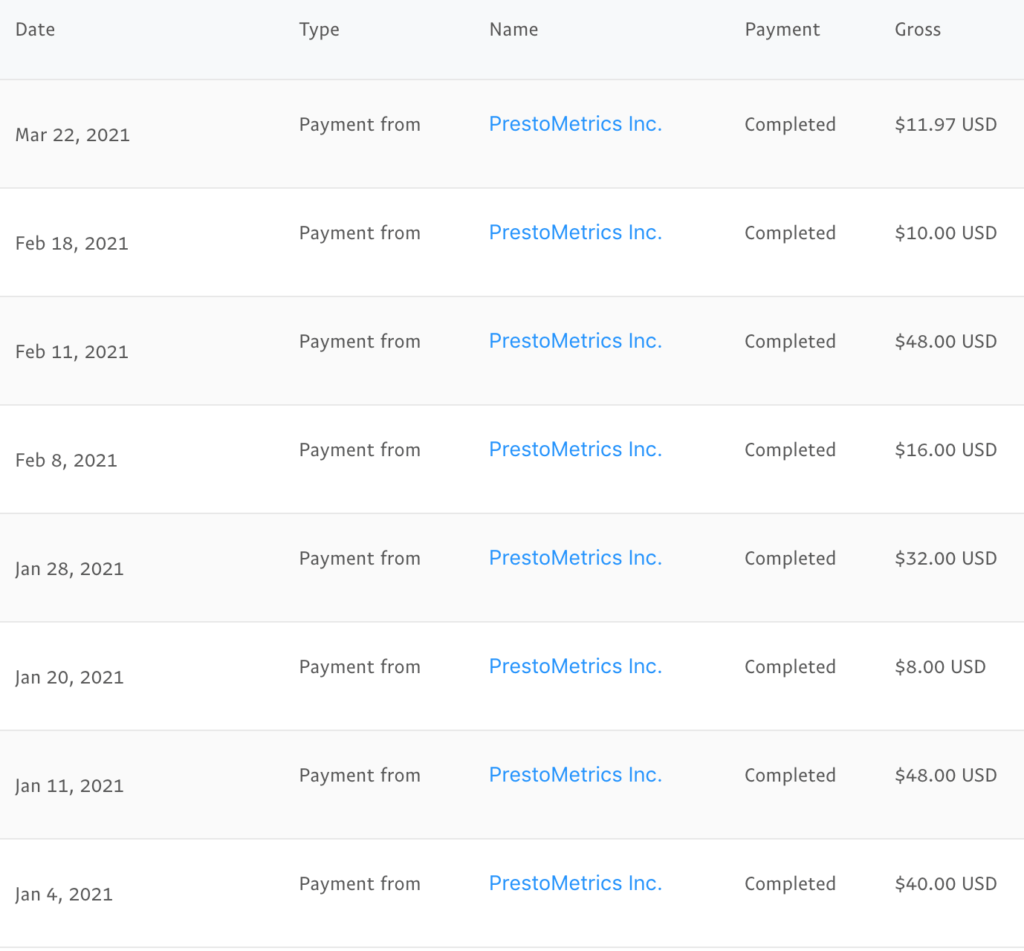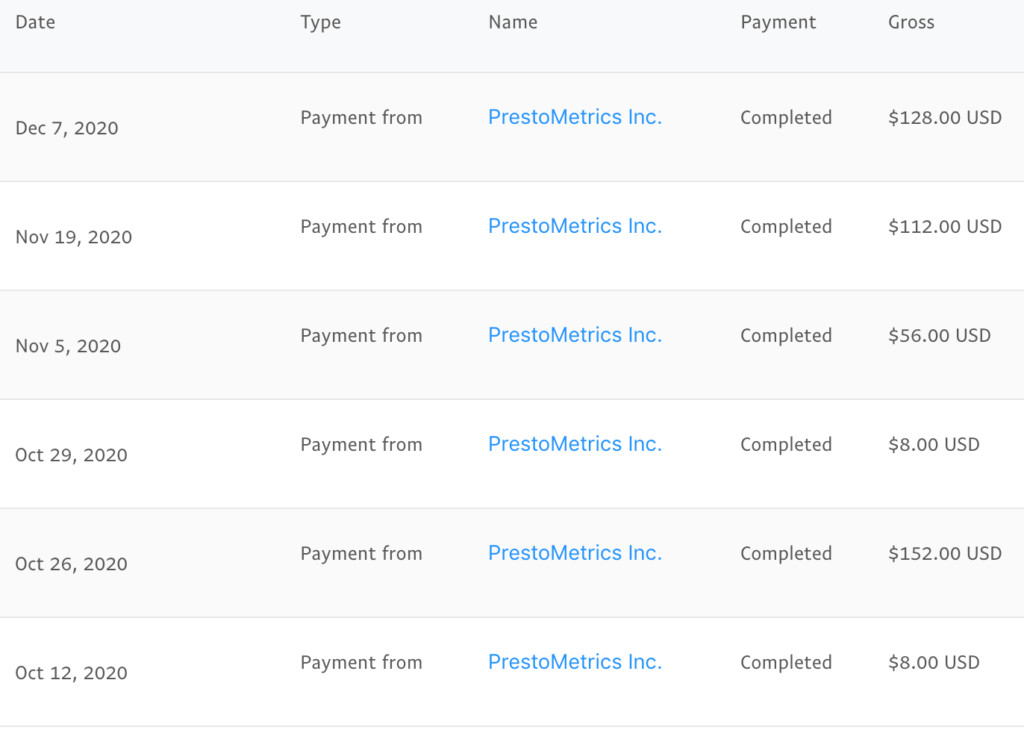 Ratings and Conclusion
| | | | | | |
| --- | --- | --- | --- | --- | --- |
| Overall Rating for Presto Shopper | ★ | ★ | ★ | ★ | – |
I initially thought that Field Agent and Observa jobs were easier to complete on the spot, without having to qualify for some jobs. However, I have completed many Insta Shops in the 3rd quarter of 2020 that were very easy and paid well. My initial rating was 3 stars, but I now believe that the Presto Shopper rating is 4 stars out of 5. I will update this post as I learn more with experience.
👍 PROS
➤ Fair compensation (around $15 per hour)
➤ Cash payments available
➤ Low cash out amount

👎 CONS
➤ Some assignments may be intimidating for some people
➤ The earnings per hour are lower if you choose to drive far to complete the job
➤ Some jobs require some type of qualification

---

My #1 recommendation is Wealthy Affiliate. I joined Wealthy Affiliate in September 2019, and I'm thrilled that I made that decision.
As a beginner entrepreneur, it is hard not to get distracted with multiple priorities. The Online Entrepreneur Certification offered by Wealthy Affiliate makes you stay focus by taking you step by step through a total of 50 lessons as you complete your website within your chosen niche.
Let me assure you that Wealthy Affiliate is not a shady online program. I would not be a member of a scam and would not recommend it if I thought it was not legit.
---
📖 Please leave a comment below and let me know what you think.