Companies and individuals need to gather and validate information on the ground and in person, but they often don't have the human resources to do that. That's where WeGoLook comes in handy. As a "Looker" you will inspect items and verify location or data at different places for various requesters. In this WeGoLook review, we'll go over the details of typical assignments as well as the pros and cons.
Just with all the no-brainer side hustles, there can be quite a possibility that WeGoLook isn't as great as it seems. If you are one of my blog readers, you know that I like to research any side hustle I find that can help me meet my income goals.
After hours of research, I put together a WeGoLook review to ensure you don't get your hands around a useless side hustle. So here's what I found out.
What is WeGoLook?
WeGoLook was founded in 2009 by Robin Smith "as a way to increase confidence in consumers purchasing online." The company was acquired in 2017 and became a Crawford & Company subsidiary, the world's largest publicly listed independent provider of claims management solutions.
WeGoLook combines technology to pay freelancers to gather, validate, and report information anytime, anywhere. It does this by allowing prospective buyers to hire freelancers to inspect cars, businesses, accident scenes, or real estate in person on the buyer's behalf.
The buyer will approach you with details that you need to look at, for instance, the information you have to gather from the seller, location, and other details related to the product you are inspecting or reviewing.
The freelancer gets full freedom to choose whether they want to take on the job. However, once you do, you may have 2 to 3 days to complete the job; although some jobs may be required to be completed within 24 hours. If you fail to complete it within the given timeframe, you won't get paid.
This is a video overview of WeGoLook from the words of CEO and co-founder, Robin Smith.
Getting Started with WeGoLook And Performing Your First Look
Devin Loehrs, head of WeGoLook's Community Team, walks us through an introduction to the company, the basics of becoming a Looker, and an introduction to the mobile app.
Devin again walks us through the process of using the WeGoLook app to perform our first Look.
Is WeGoLook Legit?
With over 10 years of history and continuing growth, I have no doubt that the company is 100% legit. I haven't been able to use the app because there have no been any jobs in my area yet.
How Do You Make Money With WeGoLook?
Now that you are clear about the opportunities WeGoLook offers, you can join the community anytime you want. How do we do this?
When a "look" becomes available in your area, you will be notified in your mobile app. You will see some information after you click on the opportunity, such as type of inspection, due date, city, and distance from your home. Additional information is provided after you accept the look, such as the specific address, names, appointment requirements, tools you may need, etc.
You can be prepared for specific "looks" by making a checklist of the things you need to inspect and report.
Here are some things you can be expected to inspect and review:
Vehicles
Properties
Equipment
Scenes
Once you are all set with your preparation, you will have to call the onsite contact to arrange an appointment. Once you have agreed on a date and time, you will have to visit the seller or target location, do the inspection, and take a few photos through your app.
From there, you will log in to the WeGoLook website and report everything you inspected, and get paid.
If you think that's awesome, there is even more. To be a "looker" on WeGoLook, you don't need any expertise or experience whatsoever.
However, if you have specific specialized skills like a certified mechanic or bilingual speaker, that's a plus!
While you are on the go to make some of your errands, you might as well take a few extra minutes and complete a look; all while earning a couple of hundred dollars a month. I already do this with other apps like Field Agent, EasyShift, GigWalk, Observa, or Presto Shopper.
I'd love to make some money with WeGoLook, but so far, I haven't seen any "looks" in my area.
How Much Money Can You Make With WeGoLook?
The amount of money you make in total depends on the number of looks you complete. And the chances of gigs depends on the number of WeGoLook clients that are near your location.
Generally speaking, freelancers get $15 to $30 to inspect each look.
Freelancers have no obligation to accept jobs, and this factor can be beneficial if you don't want to drive a long way to get to the assigned location.
So before you take on a project, make sure you search for the location they are asking you to go; if it's too far, it's surely not reasonable to earn a few bucks at the expense of your time and money spent traveling.
How to Become a Pro Looker
After you have gained significant experience and good reviews in WeGoLook, you may be given the opportunity to become a "Pro" looker.
This is an invitation-only opportunity top lookers received based on experience and performance.
With this title comes benefits like you will be informed of the jobs before others and clients can personally choose you for their important inspections.
How Do You Sign Up for WeGoLook?
The best part about WeGoLook is that it doesn't have any limitations on who should join their "lookers community". If you are interested in signing up, you can download the app either on your desktop or your iOs or Android smartphone.
As it is typical with these legit apps, the sign up is free, but you must be 21 or older to be considered for work. I don't know why you have to be 21; 18 seems to be the typical age requirement.
The app is available in the US, Canada, The United Kingdom, and Australia.
How Do You Get Paid?
The freelancers get paid for their service through PayPal or check. Unfortunately, one thing to keep in mind is that you won't get paid right away after completing the job. According to their website, payments are usually remitted after 2 weeks of completed the job, but it may take 30 days to get paid.
What People Think of WeGoLook
I have not used WeGoLook yet, mostly because I haven't seen any opportunities in my area. I always want to see what other people think before I jump and use it.
App Store Ratings and Reviews
The App Store rating is surprisingly low, 2.7 out of 5 with 87 ratings. After reading about all the opportunities as presented by the company, I was expecting good reviews. I am very surprised –people are very disappointed.
Some of the complaints include:
Pay is low and keeps going down and don't get pay quickly
Issues with the app not working well
A number of people complain about not getting paid for mileage –I don't know any similar app that pays for mileage though; so I think this is an unfair complaint
You can read all the App Store reviews here.
Google Play Ratings and Reviews
The Google Play rating is better than the App store but still low, 3.5 out of 5 with 545 ratings.
Some of the complaints include:
Lost of complaints about the app not working well
The pay is below minimum wage. I have to say that this is an issue for most gig economy apps I am using. It is hard to master them to the point that you make minimum wage for your specific State.
You can read all the Google Play reviews here.
Does WeGoLook Have an Affiliate Program?
I am not aware that WeGoLook has an affiliate program. Please let me know in the comments below if you think the company offers an affiliate program.
My Experience with WeGoLook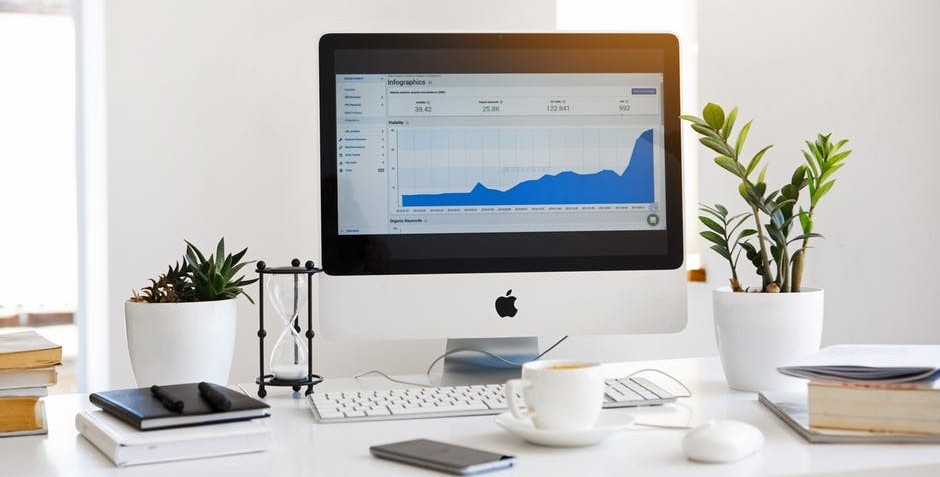 How Much Money Have I Made With WeGoLook?
I have not made any money with WeGoLook yet mainly because I haven't seen any available jobs in my area. Things may change in the future and may use WeGoLook. [Updated January 10, 2021]
Every blog post I write is based on many hours of research. I also like to test every side hustle I review when possible. You may also want to see how much money I have made from the beginning. And may also want to take a look at the quarterly income reports.
Ratings and Conclusion
| | | | | | |
| --- | --- | --- | --- | --- | --- |
| Overall Rating for WeGoLook | ★ | ★ | – | – | – |
I don't have first-hand experience with WeGoLook because I haven't seen any available jobs in my area. But all in all, and considering the bad reviews, I am preliminary giving WeGoLook a 2-star rating until I have a chance of testing it myself.
I have to say that ratings in the App Store and Google Play can be deceiving in my experience. As an example, Presto Shopper is an app I have used quite a lot in the 4th quarter of 2020 and am happy with it; and yet, it has a terrible rating in the App Store and Google Play.
So, I like to test it myself when I can. Unfortunately, I can't yet.
👍 PROS
Various opportunities in the right locations – although some people, including me, don't have any jobs available, many opportunities exist in the right cities.
Decent pay – Although many people complain about the pay, you have to realize that this is not a corporate job. Although I am not thrilled with pay, I think it is comparable with other apps I use.
👎 CONS
Not a work from home gig – where many side hustle websites allow you to sit and earn money, this app requires you to have to leave your house.
Slow payment method –payments are typically issued within two weeks of a Look's completion, but it may take up to 30 days
---

My #1 recommendation is Wealthy Affiliate. I joined Wealthy Affiliate in September 2019, and I'm thrilled that I made that decision.
As a beginner entrepreneur, it is hard not to get distracted with multiple priorities. The Online Entrepreneur Certification offered by Wealthy Affiliate makes you stay focus by taking you step by step through a total of 50 lessons as you complete your website within your chosen niche.
Let me assure you that Wealthy Affiliate is not a shady online program. I would not be a member of a scam and would not recommend it if I thought it was not legit.
---
📖 Please leave a comment below and let me know what you think.