Today I had to meet HVAC subcontractors in our new home in Lewes, Delaware, which is about an hour from the house we are renting.
If you have been following this site, you may know that in July 2019, I left a career in banking to become an entrepreneur.
It was then that my wife and I moved to Delaware from California, seeking a better financial situation, but also because we fell in love with Delaware.
Although I could have just retired, I chose to become an entrepreneur, and as part of this new me, I have established some income goals I want to achieve. Because of that, I am always on the lookout for ways to make money.
I particularly like to make money with gig economy side hustles that can be completed while doing everyday activities.
Side Hustles You Can Do With Everyday Activities
For example, I make some extra money every time I shop by using receipt apps that pay you for taking pictures of receipts, like Coinout and ReceiptPal. It is not a lot of money, but it is effortless to incorporate it into your routine.
Another way I love to make extra money is by taking surveys while I am at the computer writing blog posts. Sometimes I get tired of writing a particular topic, and surveys are a useful and convenient break from writing.
Although they are often fun, they are not just a hobby. You can make decent extra cash without leaving your home. I am talking about Prolific, and you may want to read my post about Prolific. As of today, June 16, 2020, I have made £449, which is about $539.
But the side hustle I wanted to talk about today is Field Agent. I wanted to show how easy and convenient it was to make $53 when I was coming back from my house in Lewes to the house we are renting near Dover.
My Current Daily Routine
My main activity is writing. Blogging is what I believe will eventually earn the most money with the least effort as an entrepreneur. But it is to be seen. As of now, it is only another potential income source.
I am currently writing one blog post a week for Finance Notebook and trying to write three blog posts a week on a new blog, in the home improvement niche I started in May 2020. They are more details in this post as to how I am planning on doing that.
My income goal for 2020 is $5,000, which is about $14 a day. I have a spreadsheet I monitor daily to make sure I am on target.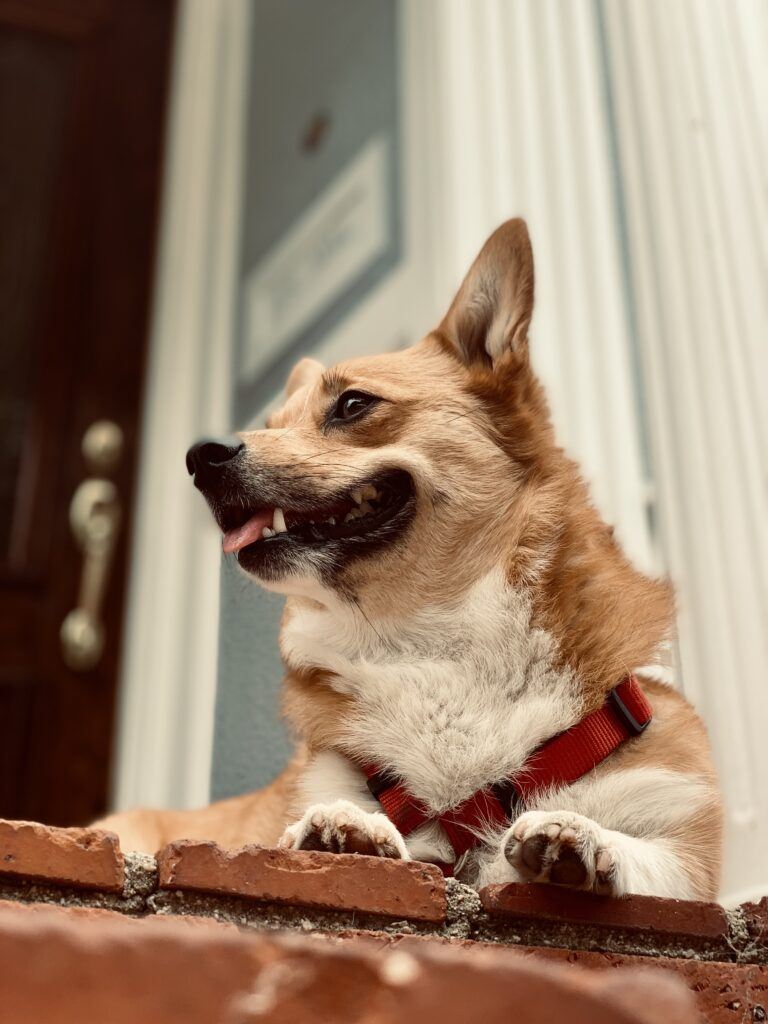 So, I get up around 6:30 am and take our little Corgi for a walk. I'll have my breakfast at my home office desk. As I eat, I check for Prolific surveys to start the day with a couple of dollars. Most mornings, I make $1-$3 by the time I have finished my coffee. It is easy and most of the time, relaxing.
Once I am done with breakfast, I start writing and working on surveys when it makes sense. I have the $14 a day target in my head. 🙂
I often order dinner for pick-up, and usually take a look at the Field Agent app to see if there are some gigs I can do on my way to the restaurant I chose.
Today was different. I had to meet HVAC subcontractors in our new home, and this is how I made the $53.
How I Made $53 Today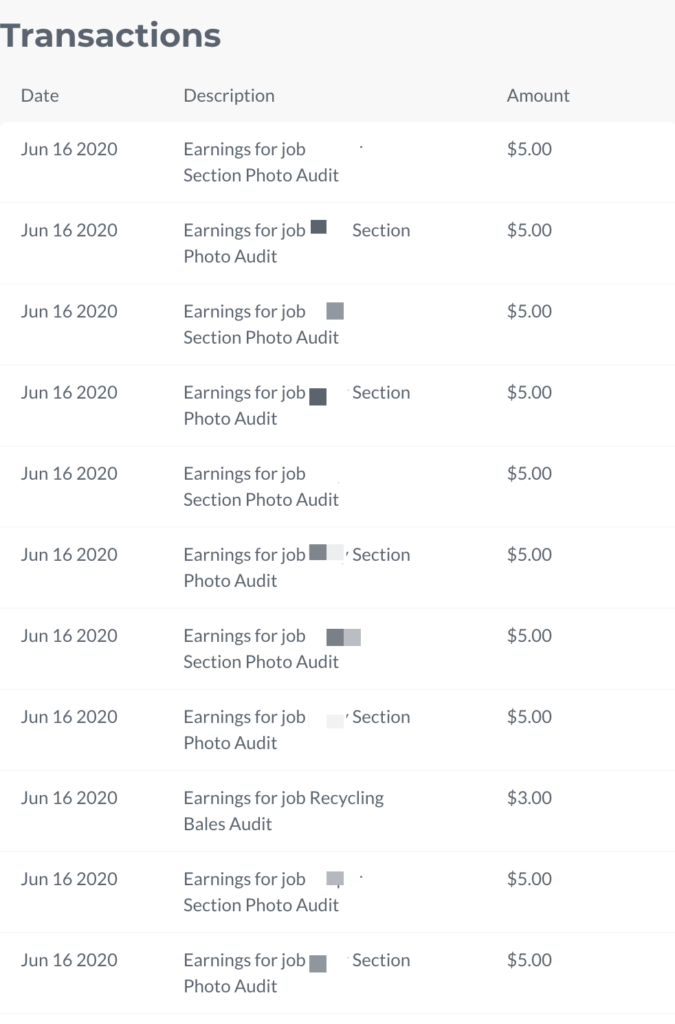 My morning routine was different today because I had to meet the HVAC guys at 8:00 am.
It took me about an hour to get there, and they finished their job in a couple of hours. So, around 10:00 am, it was time to head back home.
As usual, I looked at the Field Agent app before I got on the road to see if there were some side hustles I can do. I often pick up a few dollars before I get home.
But today, I saw quite a few gigs on the app that were on several Walmart located in cities on my way back home.
I reserved a total of 11 jobs, paying a total of $53 and had 4 hours to complete them as I was driving back home. And I finish all the jobs in 4 hours.
How Much Did I Make Per Hour?
I always like to know how much I make per hour because that is one sure way to compare the value of side hustles.
Since I made $53 and it took me 4 hours, one would say that I made $13.25 per hour ($53/4 hours). The way I calculate it is different. I was going to come back home from the errand anyhow, and it would have taken me about one hour.
I believe the calculation for me today should be $53 divided by 3 hours. Why? Because I had to spend three extra hours to earn that amount. So, in my opinion, I made $17.66 per hour, which is not amazing, but it's good for this type of flexible side hustle.
The Cost of Mileage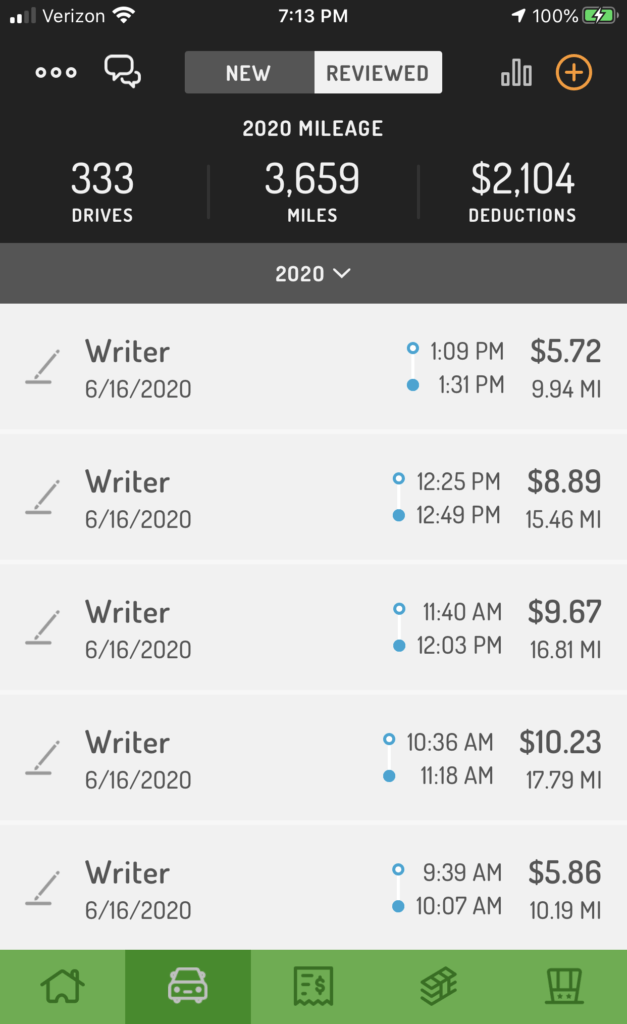 Another contentious topic when talking about side hustle earning is the cost of mileage and wear and tear of the car.
I indeed did a few more miles than I would have if I didn't have to stop at the specific Walmart locations. I drove 70 miles to complete all the jobs. Without the jobs, it would have been about 35 miles.
So that means I drove an extra 35 miles to do the jobs. My car does about 25 miles a gallon, and the price of premium gasoline today at Sam's Club is $2 (Delaware). Thus, the cost for those extra miles is about $3 plus some wear and tear.
, and in my case, all the 70 miles70 miles113km, not just 35 miles35 miles57km, I drove are tax-deductible because they were for business purposes. So, I don't think I lost one penny.
I am not a tax professional. You would have to consult a tax professional to assess your individual tax liability.
What Can You Do With an Extra $53
Each person would have his/her own way to spend this money, but clearly, it doesn't hurt to have this extra money.
There are many possibilities. Catch up on bills, buy a present for your significant other, buy a nice bottle of Rioja wine (I'm from Spain). The only limit is your imagination.
I have it very clear what I will do with this money. I will more than likely buy two more articles (1,000 words each) from iWriter for the website in the home improvement niche. Each article costs me about $25.
I receive very good drafts from iWriter, which is critical for me to be able to publish three blog posts per week. I wrote a recent post about how I am investing the money I am making in 2020.
Final Thoughts
I believe Field Agent and also similar apps like Gigwalk and Observa will continue to be crucial for me to meet my income goal in 2020. In the meantime, I will keep an eye on other ways to make money to get ready to make more money every year progressively. Stay tuned; there is more to come, and thank you for visiting Finance Notebook.
Video Summary
Let's wrap up with a quick summary video I have created. If you like this video, consider subscribing to the Finance Notebook Youtube Channel.
---

My #1 recommendation is Wealthy Affiliate. I joined Wealthy Affiliate in September 2019, and I'm thrilled that I made that decision.
As a beginner entrepreneur, it is hard not to get distracted with multiple priorities. The Online Entrepreneur Certification offered by Wealthy Affiliate makes you stay focus by taking you step by step through a total of 50 lessons as you complete your website within your chosen niche.
Let me assure you that Wealthy Affiliate is not a shady online program. I would not be a member of a scam and would not recommend it if I thought it was not legit.
---